Kearsley buried in snow days, puts safety first
Hang on for a minute...we're trying to find some more stories you might like.
Ice, snow, and frigid temperatures have taken over the Mitten state, closing hundreds of school districts.
As of Thursday, Feb. 7, Kearsley has tallied 10 snow days.
Superintendent Kevin Walworth said it is difficult to know what the right decision is when closing schools, but Kearsley will always put safety first.
"We will always choose to make decisions based on what is best to ensure the safety of our students," Walworth said.
According to Section 101 of the State School Aid Act, districts are required to offer at least 1,098 hours of instruction each school year. In addition, districts must also provide a minimum of 180 days of instruction.
In a Feb. 1 letter, Walworth informed families that "the state Department of Education 'forgives' up to six snow days."
"
We will always choose to make decisions based on what is best to ensure the safety of our students."
— Mr. Kevin Walworth, superintendent
There is also a waiver that will forgive an additional three days according to the state Department of Education.
However, districts that apply for the waiver have to prove that the three days cannot be made up and the request must also demonstrate how the district initially prepared for cancellations for the current school year as well as indicate how administrators might improve upon their planning process for subsequent years.
"So, as you can see, simply applying for a waiver does not guarantee that it would be approved if we have not exhausted all possible solutions to make up the days," Walworth said.
However, a spokesman for the state Department of Education, Mr. Bill DiSessa, said in a recent article from The Detroit News that the majority of waivers were granted last year.
Some students are thrilled to have the time off of school, including senior Nick Williams.
"I really enjoy snow days because they give me some time to relax and enjoy being home," Williams said. "It's nice because I don't have to make them up at the end of the year."
With reservations already made at The Whiting for graduation, seniors will not be required to make up snow days added on to the end of the school year.
"
I really enjoy snow days because they give me some time to relax and enjoy being home."
— Nick Williams, senior
Last week, Monday, Jan. 28, through Friday, Feb. 1, the district closed due to bad weather. While students are used to having snow days in Michigan, having a whole week off is rare.
Junior Maddie Alpin would rather be safe than sorry when it comes to traveling in winter weather conditions, regardless of whether she has to make up the lost days.
"I don't like that we now have to make up days at the end of the year, but I would rather be safe when weather gets this way," Alpin said.
However, not all students are enjoying the excessive time off.
Senior Tyler Gronauer said the abundance of snow days has been a nuisance.
"While I don't mind a day off here and there, the snow days have been kind of a pain more than a blessing," Gronauer said. "It really is like we're getting too much of a good thing. Going to school gives me something to do with myself during the day."
Regardless of students feelings toward the snow days piling up at Kearsley, no one can control the weather.
Walworth and the Kearsley administration are striving to do what is right for students' safety and education.
"In the coming weeks, I will have discussions with the administrators and teachers on possible ways we can make up the days, including looking at previously scheduled days off and extending the calendar," Walworth said.
As winter ravages, decisions on how to handle the snow days proves to be a task requiring patience and time.
"It is too early to make a determination of how to make up the snow days or to apply for the state waiver," Walworth said. "It will take time due to this unprecedented, horrendous winter weather. Time will tell, and we all need to be patient as we work our way through the next month or more of winter weather."

About the Writer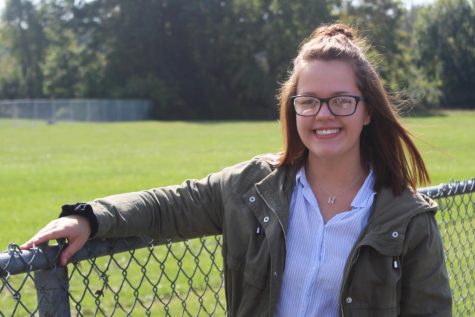 Jenna Robinson, Editor in Chief

Birthday: Oct. 26, 2000
Hobbies/Interest: Playing electric, acoustic, and bass guitar, as well as ukulele. I also enjoy drawing, reading, writing,...