Valentine's Day dates don't have to be expensive, awkward
Hang on for a minute...we're trying to find some more stories you might like.
During high school, planning a quality Valentine's Day date can seem like a hassle when it comes to money. However, there are ways dates can be fun without breaking the bank.
Junior Anna Stair and her significant other have been together for one year, and Stair believes money doesn't have to be an issue during any date, including Valentine's Day.
"I don't care whether or not we go out and have dinner at a fancy place," Stair said. "Valentine's Day is about being a couple and being in love."
Stair wants her dates to be based on quality time, not monetary value.
"Even if we just go on a moonlit walk or go somewhere like McDonald's, it's time spent together," Stair said. "We don't need a lot of money to spend quality time on a date. Sometimes you don't need money at all."
For some, Valentine's Day could be a first date, which can be awkward, especially when trying to find the perfect place for a first date.
Sophomore Shania Bohannon doesn't have any plans for Valentine's Day herself, but feels movies and board games can break the ice during a first date.
"I believe a good first date would probably be the movies, at home just watching movies or playing games," Bohannon said. "On the first date you want to talk and get to know each other."
Other inexpensive date ideas include:
Ordering takeout and watching romantic movies.
Going ice skating and drinking hot chocolate. Granted you may have to skate inside, but it can still be a lot of fun.
Cooking a fancy dinner at home together. It's cheaper than going out, and you spend quality time together.
Decorating desserts together is sweet and delicious.
Playing laser tag is fun with a little friendly competition. The loser paying for dinner can also be a way to spice up this idea.

About the Contributor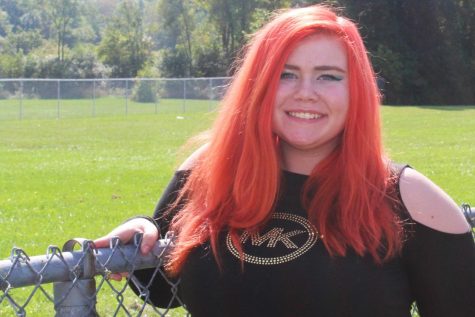 Elizabeth Ashley, Reporter
Birthday: January 3, 2001

Hobbies/Interests: Photography, writing poems, makeup, cheer, drawing, painting, and interior designing.

Favorite Quote: "I...