Ruedel hails from Germany, loves soccer
Hang on for a minute...we're trying to find some more stories you might like.
Foreign exchange student Til Ruedel, senior, is from Oer-Erkenschwick, Germany.
Ruedel came to the United States in hopes of learning about American culture and to improve his language skills.
The Lubin family, which consists of Mr. and Mrs. Bryan and Patrice Lubin, and sophomore Aaron Lubin, host Ruedel.
"I love them because they are very nice and friendly and they directly accepted me as a part of the family," Ruedel said.
So far, Ruedel enjoys being a student at KHS.
"I like that everyone is very nice and friendly, and that they're open to new people," Ruedel said.
Ruedel has found many differences in the sports system in the United States.
In Germany, sports are played outside of school.
"I like that I can do sports after school here," Ruedel said. "In Germany, I have to go to private clubs to do sports."
While Ruedel is enjoying his time in America, he misses Germany too.
"I miss my dogs, riding my bike, my family, and my friends," Ruedel said. "Especially to come home from school and play soccer with my friends."
During his time at KHS, Ruedel has participated in extracurricular activities, including being a member of the soccer team.
Ruedel has made many friends during his time at KHS, including senior Francisco Rivera.
Rivera is a foreign exchange student from Mexico.
Ruedel talked a lot about soccer in our interview. Rivera has seen Ruedel play at KHS, and said Ruedel is always playing.
Being a part of the soccer team makes Ruedel feel closer to home since he plays back in Germany.
Rivera was happy to talk about Ruedel, showing that they are close to one another. He talked highly of Ruedel, whom he feels is a supportive friend.
"He's very hard working when it comes to school," Rivera said. "He helps me with my homework sometimes."

About the Writer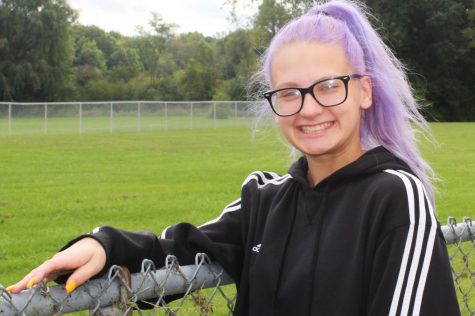 Racheal Cowell, Reporter
Birthday: July 29, 2001

Hobbies/Interests: Running.

Favorite Quote: "Road work ahead? Uh yeah, I sure hope it does." -Drew Gooden

Favorite...