Goldbergerova enjoys her experience in America
Foreign exchange student Lucia Goldbergerova, senior, comes to America from Slovakia.
Goldbergerova is 16 years old, and being away from home can be frightening. She misses her family,  but not as much as she expected.
In Slovakia, there are not as many sports as here in the United States, including cheerleading. Goldbergerova has always wanted to be a cheerleader, and she is currently on the cheer team here at KHS.
Ms. Brooke Sharrard, cheer coach, said Goldbergerova is hard working and always comes to practice in a good mindset.
"Lucia has been a wonderful addition to our program," Sharrard said. "She comes in every day with a positive attitude and has worked her hardest to get as many skills as possible during her short time here with us.
"It has been a positive experience for us all in the Kearsley cheer program to cheer alongside Lucia this year."
Not only is Goldbergerova trying a new sport, but she is also getting a taste for new foods here in America. She enjoys trying many different American foods.
"I like pizza, but everything is so sweet here," Goldbergerova said. "I really like breadsticks and ice cream."
Schooling in America is different than in Slovakia.
Goldbergerova said school at home is more difficult than school here.
"Grades are elementary, then primary, secondary, or secondary grammar, then high school, then a university for six years," Goldbergerova said. "So, usually, you are done at age 26.
"We learn how to speak a lot more languages, too, like Slovak, English, German, Czech, and a couple more I don't know that well."
Not only is their education different, but in Slovakia there are no school sports because that can get in the way of education.
Goldbergerova said she would prefer to go to school at KHS rather than Slovakia.
While staying in America, Goldbergerova has made many friends, one of them being senior Madison Kreinbrink.
Kreinbrink said Goldbergerova is a nice friend to have.
"I think Lucia is a very bubbly and talkative person," Kreinbrink said. "She is very kind and friendly."
Goldbergerova lives with her host mom, Mrs. Tanya Boillat.
Goldbergerova also has a host brother named David Mitchell and four host sisters whose names are Anna Mitchell, Jasmine Montey, Makayla Jackson, and Makenzie Boillat (who wrote this story).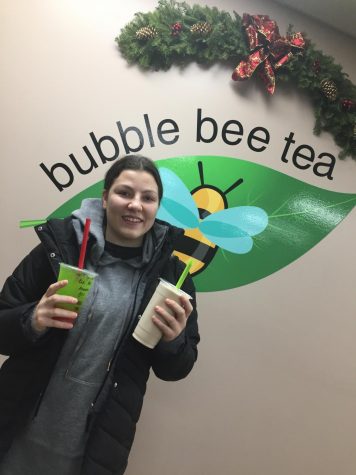 Goldbergerova also gets the opportunity to care for a unique pet, a blue and gold macaw, while in America. Although, she isn't as fond of this feathery family member as others.
"She's so big, and I swear she wants to kill me," Goldbergerova said.
Goldbergerova said she has enjoyed the thrill of the things teenagers do in America and will miss the fun times and the activities when she returns home.
Despite the fun she is having in America, Goldbergerova said she will be happy to be able to go back to see her family in June.
"I am going to miss it here a lot when I leave," she said. "But I can see my parents and brother. I miss them a lot."
About the Contributor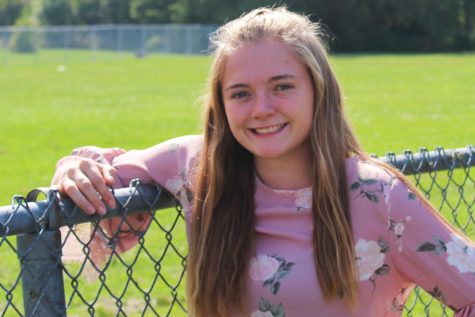 Makenzie Boillat, Reporter
Birthday: July 23, 2001

Hobbies/Interests: Cheer, going on walks, and watching Netflix.

Favorite Quote: "Nothing can dim the light that shines from within."...