Gundishvili shares many talents in America
Senior Erekle Gundishvili came to America from Georgia to gain new knowledge and to share his home country's ways.
If you are trying to communicate with him, he can speak five different langues: Georgian, English, Russian, German, and Japanese.
He arrived in America on Aug. 23, greeted by his host family: Ms. Ellen Alarie and sophomore Justin Alarie.
Gundishvili likes the people he has met in America, but he wants to continue exploring the globe.
"I like America. It's just a different place," Gundishvili said. "Of course it's going to be different everywhere you go. There is going to be something new and unique you might have never seen.
"I would not like to stay here, though, only because I want to travel to different places around the world."
Gundishvili shocked students when he was runner-up in the Mr. and Mrs. Kearsley talent show in September, when he played the piano for his talent portion of the competition.
He has played the piano since he was 7 years old. Even though he is not in the symphonic band, he often plays the piano with the band.
"My brother played before me, and I just wanted to do the same as him," Gundishvili said.
He feels there are positives and negatives to KHS.
"This school is much easier than my school,"Gundishvili said. "But, on the other hand, it is very fun."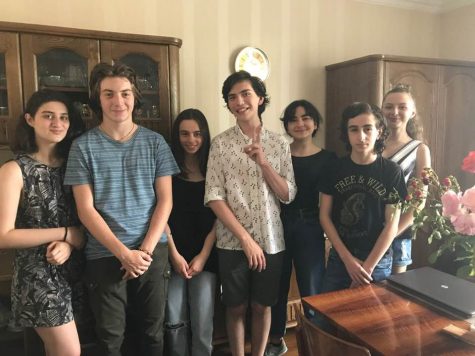 Mr. Brian Clark, history and desktop publishing teacher, likes the way Gundishvili is adapting to the American education system.
"He is one of the smartest students in this school. He is very outgoing and always has great questions to ask," Clark said. "He is more mature than most students in this school. If they did not place him in freshman classes, he would be more advanced in his classes."
Gundishvili is friendly and he likes to share facts about his home country.
He struggled to make friends with some people here at first, but after he got to know them, he started to enjoy his company and has many friends.
"I'm just very used to being very close to the people I know at my old school," Gundishvili said. "We were all at the same classes, we all grew up together, and we would just be very close and would hug."
Gundishvili's host brother, Justin, sees that Gundishvili is making new friends and is adapting to American lifestyle and culture.
"He's adapting really well. It seems like he's comfortable and happy" Justin said. "He's usually talking to groups of people in the hallway and in his room on the phone sometimes."
About the Contributor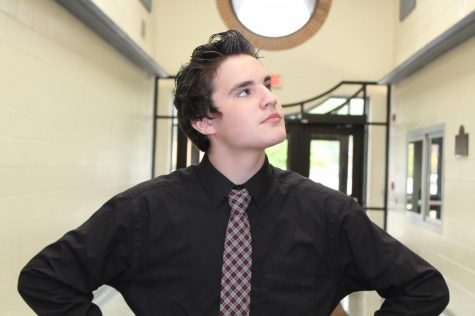 Jonathen Hart, Managing Editor
Class: Junior

Hobbies: Studying law and politics

Future Plans: I plan to become President of the United States of America.

Favorite Book: "Barack...