Students find Peanut Butter Lover's Month to be delicious
Hang on for a minute...we're trying to find some more stories you might like.
There is no question about it: We need an entire month dedicated to our love for peanut butter.
It may sound silly to people who dislike peanut butter, yet every November peanut butter fans from around the world join to celebrate their love of the scrumptious spread during Peanut Butter Lover's Month.
Peanut Butter Lover's Month was created in 1995, when lovers of the famous food decided to make an entire month dedicated to their favorite spread.
Many students at Kearsley find peanut butter a delicious, yet sticky food that has made everyone's mouths water with delight.
Senior Chloe Clarambeau finds peanut butter not only tasty but healthy.
"I think it tastes good and is good for you," Clarambeau said. "If I'm on a diet, I'll freeze it and just eat frozen peanut butter. It tastes good but is healthy."
Although some peanut butters are not the best for you, organic peanut butter can help with weight loss, keeping your heart and body healthy.
It can also help protect your body from colon cancer, Alzheimer's disease, and memory impairment due to the niacin from peanuts.
Peanut butter is found in most pantries, and many people find it to be a quick snack or even a part of a meal.
Freshman Allisun Gellish finds peanut butter to have endless uses.
"It's very versatile," Gellish said. "You can have it with toast. You can have it on a hobo pie. You can have it on a whole bunch of things."
Students at KHS share a love for peanut butter but not always a love for the same brand.
Junior Tarryn Whitman prefers Jif.
"My favorite brand is Jif," Whitman said. "It's the only kind my family eats."
Sophomore Shania Bohannon, on the other hand, finds the brand Peter Pan to be better.
"I love the Peter Pan peanut butter," Bohannon said. "It is smoother than most brands."
Everyone has their own preferences, whether it be crunchy or smooth, or even Jif or Peter Pan, but we can all agree peanut butter has a place in our hearts and it won't be leaving any time soon.

About the Contributor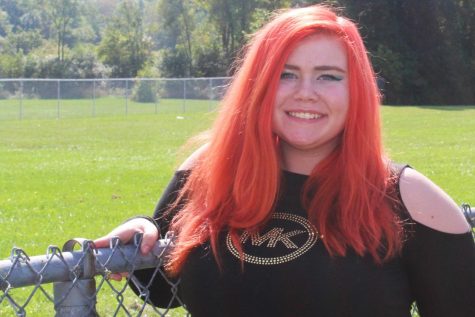 Elizabeth Ashley, Reporter
Birthday: January 3, 2001

Hobbies/Interests: Photography, writing poems, makeup, cheer, drawing, painting, and interior designing.

Favorite Quote: "I...