Native American Heritage Day caps off celebratory month
Hang on for a minute...we're trying to find some more stories you might like.
The first Friday following Thanksgiving is proclaimed as Native American Heritage Day.
This year, that day falls on Friday, Nov. 30.
Native American culture and history holds a special place in the hearts of many students, including junior Veronica Ellis, who is part of the Navajo tribe.
She is appreciative of her heritage and its history.
"I'm very proud to be a part of a tribe that consists of so many different people," Ellis said. "It makes me feel proud to know that I'm a part of this tribe who has done so much to protect themselves and their rights and they are still doing so today."
In addition, the day caps off the month of November, which is American Indian and Alaskan Native Heritage month.
The month was made to celebrate diverse cultures, traditions, and histories to acknowledge the contributions of native people.
The celebratory month is also meant to educate the general public about tribes and the challenges natives have faced historically and in the present, as well as how the tribes have worked to conquer these challenges.
States celebrate the month in different ways. Some host festivals and dances, others educate people about native challenges and history throughout the years.
According to an American Community survey, about 5.6 million Native Americans and Alaskan natives reside in the United States, about 1.7 percent of the total population.
American Indian and Alaskan Native heritage month was made official by a congressional resolution signed by President George H. W. Bush in 1990.
The month is also meant to recognize the contribution of natives who serve in the armed forces.
Native Americans serve in the military at five times the national average.
There are currently 573 federally recognized Indian tribes.
American Indian and Alaskan Native Heritage month celebrates the past, present, and future of these tribes.
The featured image in this story is from flickr.

About the Writer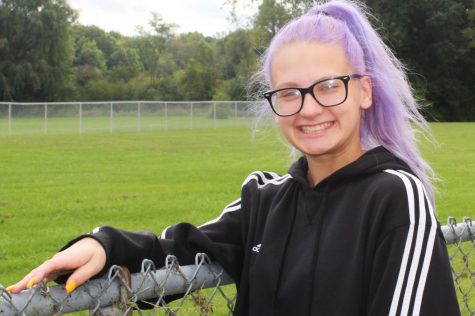 Racheal Cowell, Reporter
Birthday: July 29, 2001

Hobbies/Interests: Running.

Favorite Quote: "Road work ahead? Uh yeah, I sure hope it does." -Drew Gooden

Favorite...