Students spend time, money on Fortnite
Popular video game Fortnite took the world by storm in July 2017. Since the game was released, many gamers have faced the consequences, including emptying bank accounts and consuming  their weekends.
An Eclipse survey at KHS showed 58 percent of students indulge in the game.
Freshman Brendan Wilson said the game can be addictive, but it is not a distraction to him.
He said he has spent $50 so far on the game and spends two hours on an average day playing.
"I think it's addictive because its competitive," Wilson said.
Although it is not essential to buy things on Fortnite, many people choose to because it makes the game more fun.
Junior Gibson White also believes Fortnite is addictive but, unlike Wilson, said the game is a distraction and often makes her forget about everything else.
"
I like being number one. I play it so much to win."
— Gibson White, junior
She said she has spent $120 on the game and spends about eight hours playing during the weekends.
"It's addictive," White said. "I like being number one. I play it so much to win."
On the contrary, some students said they do not enjoy participating in the game.
Sophomore Caleb Wheat thinks Fortnite gets too much credit.
"It's too hyped up," Wheat said. "It's talked about way too much."
Wheat is not alone on this opinion. Many students, including senior Gerald Balcer, are not in favor of the game.
"I just don't really like it," Balcer said. "It's kind of stupid because there's not much of a point to the game."
The problem students face with Fortnite is it distracts them and causes many of them to forget about their school work, which causes their grades to suffer.
Freshman Mario Wells said the game is hard to stop playing once you start and that it's never boring.
"It's addictive, very addictive, very entertaining, and best if played on a console because you can play it on other sources too, but I suggest console," Wells said. "On the console, you can do more moves and talk to people."
About the Writer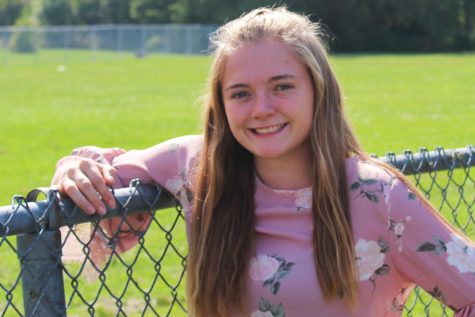 Makenzie Boillat, Reporter
Birthday: July 23, 2001

Hobbies/Interests: Cheer, going on walks, and watching Netflix.

Favorite Quote: "Nothing can dim the light that shines from within."...