Homework club studies during lunch
Hang on for a minute...we're trying to find some more stories you might like.
KHS has offered a lunch study for students in replacement for the now-closed media center.
The media center is locked during lunches, which does not allow students to go there for homework or any other work they need to complete.
The lunch club was introduced to alleviate the need of students to use the media center.
It began Wednesday, Oct. 17, and is facilitated by Ms. Kristina Cummings, instructional coach.
Mrs. Colleen Grathoff, career development facilitator, and Mrs. Cindy Sierra, English teacher, also helps run the study.
Students go to the career center with their lunch and sign in on a computer using Google Forms. This allows Cummings to see the statistics of why students are coming and how many arrive during each lunch.
Students do not need a pass to enter the study hall.
The lunch study allows students to read, study, do homework, complete assignments and also access computers.
Students are also allowed to make up tests and quizzes.
So far, there have been 80 students that have come to the club, and 47 percent of the students are from third lunch.
Thirty-seven percent of students come from English classes, and 18 percent come for mathematics classes.
Cummings said, "We've had many students come, and I think that it is a great place for students to come."
"
I like to know that if I don't have time to do my homework at home, I don't have to worry about it."
— Mariana Arambula, senior
Even though most students are from third lunch, the staff would like to see more students come from the other two lunches, especially first lunch.
Senior Mariana Arambula said that she likes the club. It saves time for her and allows her to get work done.
"I like to know that if I don't have time to do my homework at home, I don't have to worry about it," Arambula said.
However, some students feel there are too many distractions during the lunch study. The career center is crowded, seeing that juniors are there doing work for SAT, and the GCI students stay in the career center while waiting for their next class.
Senior Hunter May said that he'd rather work in the media center because it has more space, and he is able to be more independent.
"You can do your own thing without feeling like you're being watched," May said.

About the Contributor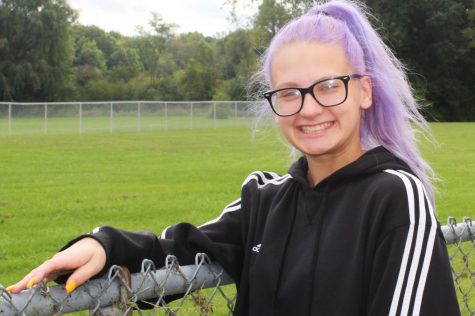 Racheal Cowell, Reporter
Birthday: July 29, 2001

Hobbies/Interests: Running.

Favorite Quote: "Road work ahead? Uh yeah, I sure hope it does." -Drew Gooden

Favorite...