Students are split about celebrating Sweetest Day
Sweetest Day, which was on Oct. 20, is a holiday meant to remind others to be generous and kind. The holiday is celebrated on the third Saturday of the month and was established in 1922 by Herbert Birch Kingston.
Kingston, who was an employee at a Cleveland candy company, created the holiday to make the city's orphans feel better in a time where they were often neglected.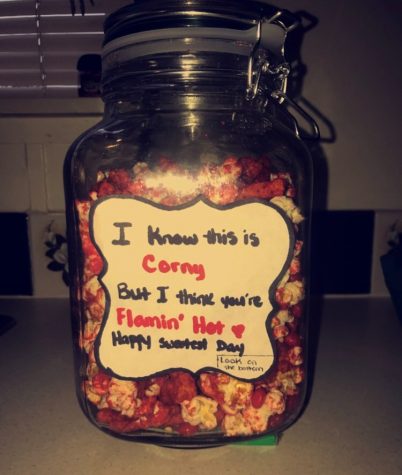 In 2018, however, the holiday leans more toward romantic festivities and is mostly celebrated by couples.
Senior Madison Burroughs recognizes the holiday, but still doesn't find it to be a significant day of the year.
"I don't think it's super important," Burroughs said. "I still celebrate it because I think it's fun just to do something for people you care about, but it's not overly important."
Burroughs and her boyfriend, alumnus Dylan Phelps, both surprised each other with food-themed gifts.
"I made him the jar full of popcorn the day before after the football game because I knew he had to work on Sweetest Day," Burroughs said. "And then on Sweetest Day he surprised me after work with a bag full of candy. We didn't get to hang out, but it was still nice to see him and give gifts to each other."
Senior Claudia Moore has stronger feelings about the holiday, finding it trivial.
"I think that it's a Hallmark holiday made for businesses to sell products," Moore said. " Couples should show love everyday, not just on holidays. Days like this also make single people feel worse so I find them idiotic."
While the most recognized romantic holiday is Valentine's Day, Sweetest Day takes second place.  The day is celebrated by gifting the ones you love candy and sometimes little gifts.
Around October you can find Sweetest Day-themed cards (80 percent of them being romantic, according to Hallmark), sweets, and trinkets to buy for your partner or anyone else you want to show appreciation to.
Despite the push by corporate America to increase the popularity of Sweetest Day, it remains a smaller regional holiday, only celebrated in the Midwest, some Northeastern states, and northern Florida.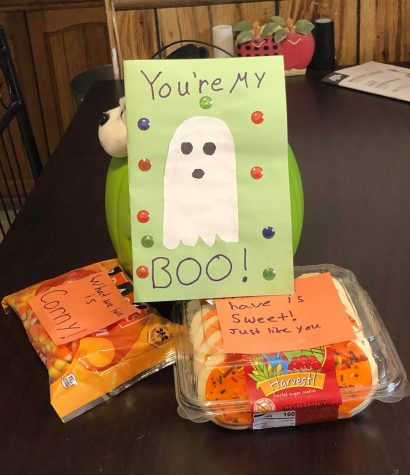 Junior Brendan Nowacki finds romantic holidays to be of high value.
"I think they (romantic holidays) are good for people," Nowacki said. "Romance is a dying quality. We need romance-based holidays so we can appreciate things like passion and happiness."
Nowacki celebrated Sweetest Day with his girlfriend, alumna Gracie Garfi-Sharber.
The couple celebrated the holiday together with a laid-back movie day.
"I got Brendan a spooky basket, which had items that reminded me of our relationship with notes on them," Garfi-Sharber said. "We ate frozen pizza and snacks and watched the 25th anniversary of 'Hocus Pocus.'"
About the Contributor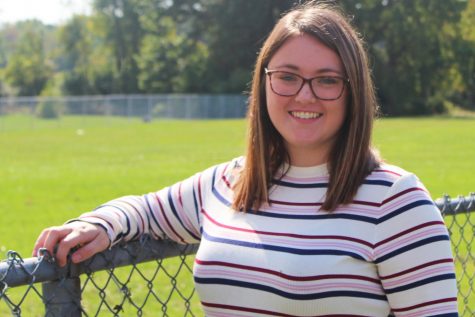 Autumn Prescott, Special Projects Editor

Birthday: Aug. 2, 2001
Hobbies/Interests: NHS, drama club, Freshman Mentors.
Favorite Quote: "Find out who you are and do it on purpose."...