GCI will not accept Kearsley students next year
Many students, like junior Halle Parish, have already signed up to take hands-on classes at the Genesee Career Institute next school year.
Unfortunately, GCI will not be able to accept students from Kearsley High School.
"It's not fair that the GCI program is getting cut," Parish said.
Parish has been attending GCI to study forensic science.
She had already signed up for classes next year, and she planned to take a course in advanced forensic science.
In the past, Kearsley has offered GCI classes for juniors and seniors. These classes would take up two hours of class time at Kearsley.
With the current events and politics going on, things are starting to change.
Secretary Betsy DeVos, U.S. Secretary of Education, is planning to cut $11 billion from the public education program.
This has already startled many public schools across America.
To adjust to this upcoming change, Kearsley has already begun to cut programs that aren't a necessity.
Among the first to go will be the GCI program, and this does not sit well with Parish.
"I love going to GCI," Parish said. "You learn so many things that they don't teach you in regular school."
Students who attend GCI have to travel to the institute every day. When the students leave the school's campus, KHS would not be allowed to receive funding for them as long as they are off campus.
KHS will need all the money it can pull from its own resources.
Since schools will receive reduced funding, Kearsley has chosen to cut ties with the GCI program.
This will cause a shock among KHS students, especially to those who have applied to the program and have been accepted.
This is devastating news for those who will have their extra education stopped midway.
KHS has tried to keep GCI available to students as long as possible but cannot anymore.
Since Kearsley won't have access to GCI any longer, Parish won't be able to finish her education there.
"But, hopefully, KHS can bring it back in the future for other students," Parish said.
Disclaimer — This story is made up and is completely fictitious. Don't believe a word of it. April Fools!
About the Contributor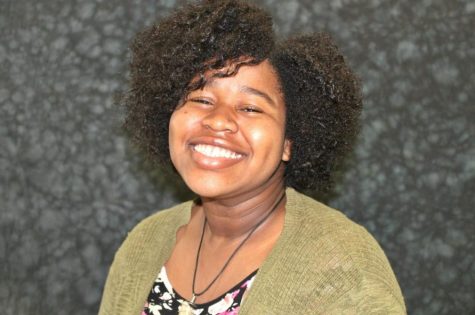 Alanna Montgomery, Reporter
Birthday: February 11, 2000

Extracurricular activities: National Honor Society
Hobbies: Henna art
Plans after high school: Attend college to...