Annie Marland is creative in the kitchen, art studio
Senior Annie Marland is an avid cook, collector, and artist.
In her spare time she enjoys playing video games and hanging out with her friends.
Marland attends Genessee Career Institute for culinary training and hopes to become a chef in the future. She has already been accepted into Baker College and hopes to start her career there.
When she was young, she knew she wanted to become a chef. Cooking with her family members made Marland realize how much cooking interested her.
"I think eighth grade is when it really took off, but I've always wanted to become a chef since I was around 9 or 10 years old," Marland said. "I would always help my mom cook, and I just thought it looked fun."
Marland has learned an abundance of knowledge in the two years she has spent at GCI.
"GCI has taught me the inside and out of restaurant and banquet mannerisms," she said. "I've also learned to plan parties and all the prep that goes into working a restaurant and banquet area."
She has also learned certain techniques that should be used when handling food.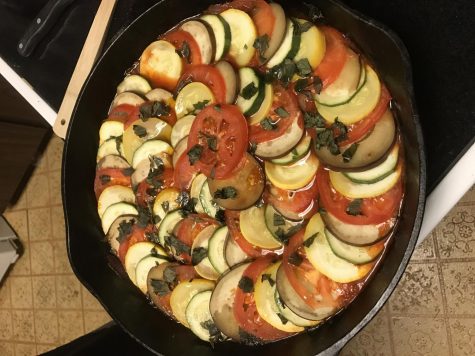 "I've even learned how to scale a fish, debone chicken, and how to correctly prepare food," Marland said.
Often you'll notice Marland walking around the school carrying containers with treats in them. She bakes cupcakes, churros, and cookies at home and brings them to school to share.
Senior Matt Slezak enjoys Marland's treats and admires her kindness
"Annie always brings really good food to class. She's always sharing," Slezak said.
Even though all the cooking can be a hassle, Marland loves to share her homemade food with her classmates.
"I just want to see people happy," Marland said.
She also collects numerous figurines and things related to comics and scary movies.
"Most of my collection is made up of Funko Pop! figurines and anything horror movie related,`" Marland said.
She also sells some of her collectors items and makes a good profit from them. Her mass collection pulls in good money for Marland.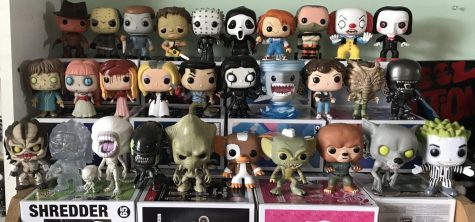 "The most expensive thing I sold was a $200 red ranger Funko Pop! figurine," Marland said. "The most valuable in my collection is a $100 comic con headless Hershel Funko Pop! figurine."
Marland is also passionate about arts and crafts. She believes that art is healing and relaxing.
She currently is taking Studio Art and enjoys the class.
Marland likes to use different mediums in her art and is never afraid to try something new. She has even gone as far as making a sculptures to represent certain themes she that interest her.
Ms. Cindy Parker, art teacher, admires Marland's love for art.
"She's very caring and outgoing, and she's passionate about her artwork," Parker said.
Her most recent art composition is a beaded image of Flounder the fish from the movie "The Little Mermaid."
Even though some of her art is tedious, she always finds peace while doing it.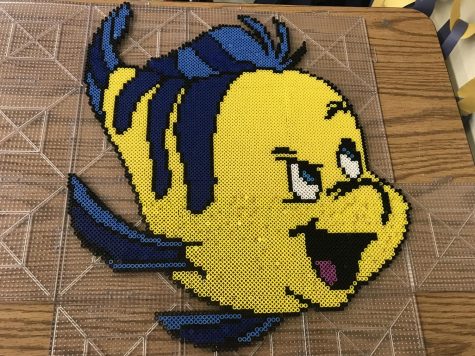 "When I first started art, it was just to pass time since my mom and dad worked often," Marland said. "But the more I did it, the more I fell in love with it. I pushed myself to do bigger and crazier pieces."
Marland revealed how creating art is therapeutic. She said, "It's gotten me through some hard times."
When she can, she enjoys playing her favorite video game, "Dead Space."
Even with her busy life, Marland still finds enjoyment doing various activities.
She also loves to spend time with her close friends, seniors Kenisha Finley and Cierra Farnley.
About the Contributor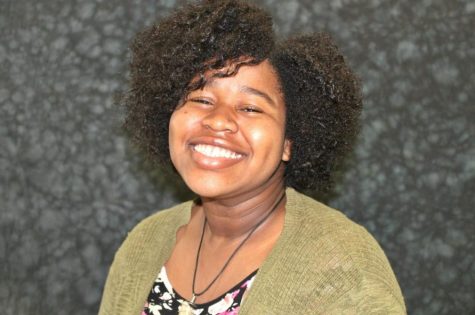 Alanna Montgomery, Reporter
Birthday: February 11, 2000

Extracurricular activities: National Honor Society
Hobbies: Henna art
Plans after high school: Attend college to...