'Friends: The Reunion' embraces the nostalgia
The iconic 90's TV show "Friends" ran from 1994-2004 creating more than 236 episodes in just 10 seasons.
It has been 17 years since Courteney Cox, Matthew Perry, David Schwimmer, Matt LeBlanc, Jennifer Aniston, and Lisa Kudrow have all been in the same room together.
Here we are 25 years after we met the famous friend group we can all relate to.
"Friends: The Reunion" also known as "The One Where They All Get Back Together" hosted by James Corden was released May, 27th, 2021 on HBO Max after rumors of the show getting one last moment in the sun have circulated for years.
There have been movie rumors, spin-off rumors, and even rumors that they were done completely.
In my opinion "Friends" is so iconic because of how down to Earth the show is. It isn't over-dramatized but it's not too laid back.
If you aren't sure if you have seen the show you have most likely heard many of the iconic lines such as Joey Tribbiani's (LeBlanc) "How you doing?" as he walked up to any women he found attractive. You may also recall hearing people start to say  "Pivot! Pivot! PIVOT!!" while moving any piece of furniture.
"Friends: The Reunion" shows the cast's reactions from the first time they came back on set in 17 years and see the original apartment set that we all grew up in.
This special reunion brings back guest stars such as Reese Witherspoon, Tom Selleck, Barbershop quartet, and many more. We also hear from people all over the world explain what "Friends" meant to them.
My favorite part of the reunion has to be seeing the cast re-create scenes from the most iconic episodes.
The cast looks back at bloopers, audition timelines, how the show came to be, as well as iconic costumes from the 10 seasons.
If you are  fan of "Friends," whether you grew up with it or forced to relive your parents childhood, I would recommend you watch "Friends: The Reunion."
Leave a Comment
About the Contributor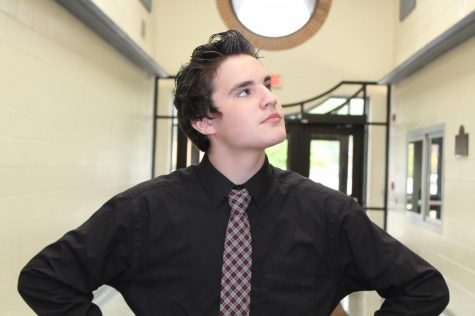 Jonathen Hart, Managing Editor
Class: Junior

Hobbies: Studying law and politics

Future Plans: I plan to become President of the United States of America.

Favorite Book: "Barack...