'Zack Snyder's Justice League' gives hope for more
THIS STORY CONTAINS SPOILERS FOR "Zack Snyder's Justice League"
No one knows hope like a fan does: hope that your favorite writer won't disappoint with the following chapter, hope that a personality will triumph, hope that the heroes will save the day. Hope is baked into the pages of comic-book stories, which frequently purchase a belief that good and evil exist during a clear-cut binary.
The arrival of Zack Snyder's "Justice League" is finally here. Whether or not you have plans to watch the movie you have definitely heard the controversy surrounding this movie from the past four years.
The first "Justice League" was released March, 13, 2017, and let down many DC fans. Since the film was such a downfall, fans have been clamoring for Warner Brothers to release Zack Snyder's version and we finally got it.
Superman (Henry Cavill) is dead, after the events of "Batman v Superman," and an alien warrior named Steppenwolf (Ciarán Hinds) has traveled to Earth to gather three Mother Boxes, sources of endless destructive (and regenerative) energy that, when combined into a "Unity," can destroy an entire world.
Batman (Ben Affleck) recruits all the supers he can find:  Wonderwoman (Gal Gadot), Aquaman (Jason Momoa), the Flash (Ezra Miller), Cyborg (Ray Fisher) and later, a resurrected Superman to prevent the upcoming apocalypse.
The supersized run time allows the narrative room to stretch. There's an ambitious mythology at work, revealing the epic that Snyder had envisioned and restoring world-building details like how an adult female discovers Steppenwolf's plan, and also the extent of Cyborg's connection to the Mother Boxes.
For worse, Snyder also plods through seemingly endless (and pointless) exposition, adding enough back story for every Justice League hero to strong-arm us into investing in these characters so we care once they finally put on the team jerseys and leave onto the court.
"Zack Snyder's Justice League" is split into six parts for the six Justice League members along with a long epilogue full of enough teased story lines and both new and familiar faces like Deathstroke, The Martian Manhunter, Lex Luthor, The Joker. The fight scenes are burdened with slow-motion attacks set to Tom Holkenborg's tirelessly didactic score.
The movie is laced with the notion that the primary assault on Earth was stopped by a "Return of the King" style union of humans, gods, Amazons, and Atlanteans. We all know that teamwork is the only thing to make the dream work.
The heroes determine that the chaos only began when Superman died so his resurrection would be the best plan of action not simply because of his power but thanks to the hope he represents.
The best thing about this movie, weather you liked it or not, is that we can all agree exploring this universe will be better in terms of ratings for DC, as well as fix story lines.
After the release fans begged for more of the "Snyderverse" and are now waiting for Warner Brothers to cave in. The fans did it to them once, could they do it again?
The movie had some good as well as bad in its four hour run time. Compared to the 2017 trouble shoot they released, this was on the better side of fans' opinions.
Senior Daniel Barrington felt this movie was the better of the two.
"I thought it was way better than the other release from 2017," Barrington said, "I watched it in multiple sittings so the run time didn't mean much."
IMDb gave this alternate movie a 8.3/10 and Rotten tomatoes gave it a 73% fresh score.
I agree with these scores because compared to the original, Snyder made things make sense and with DC's unhealthy, bad storytelling this gave promise to more movies in the franchise (if Warner Brothers oblige.)
If you have not seen this movie because you did not enjoy the 2017 version I urge you to watch it. The four hours of changes are worth it.
About the Writer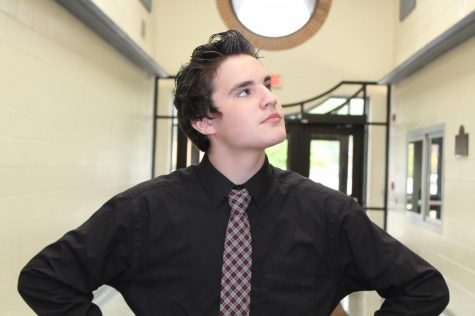 Jonathen Hart, Managing Editor
Class: Junior

Hobbies: Studying law and politics

Future Plans: I plan to become President of the United States of America.

Favorite Book: "Barack...