Histed strives to inspire high school athletes
Woman's History Month is all about women that have pushed against boundaries and Ms. Cheryl Histed presents every aspect of a woman pushing past boundaries.
Histed, a Kearsley alumna, was inducted into the Greater Flint Sports Hall of Fame Dec. 3, 2011.
Histed earned 16 varsity letters throughout her high school career playing softball, basketball, and volleyball.
Although the awards came later in life, Histed's love for sports started in her childhood with neighborhood games of baseball and basketball.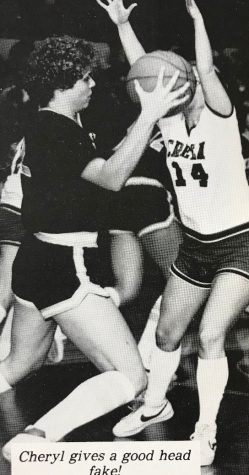 "I have four older siblings and they all played sports.  I lived on the road behind Holy Rosary, and with my siblings added in there were about 50 kids on our block to play with," Histed said. "So whether we wanted to set up a basketball game, baseball game, or really anything, we had enough players. We had something going all of the time."
Histed's family has been involved in sports for as long as she can remember.
"We did sports as a family. My older of the two brothers did not have the state championships when he was in school, but his team definitely would have been in the state finals," Histed said. "My oldest sister won five state championships, my younger sister won a state championship, and my younger of the two brother won three state championships.
"We did it as a family. We went to the games together and we played together. My parents even ended up being bus drivers."
Histed was thrilled about getting into the halls of fame for both Flint and KHS.
"The Kearsley Hall of Fame was really special just because its your hometown. I don't know how to explain how special it was, I was in the first class that they did it with, and it was just such an honor," Histed said. "There were so many other great athletes that have gone through Kearsley and it was just truly amazing that they picked me."
Histed credits Mr. Tom Skinner with developing her success within athletics. Skinner allowed Histed to push the boundaries set on girls playing sports at the time.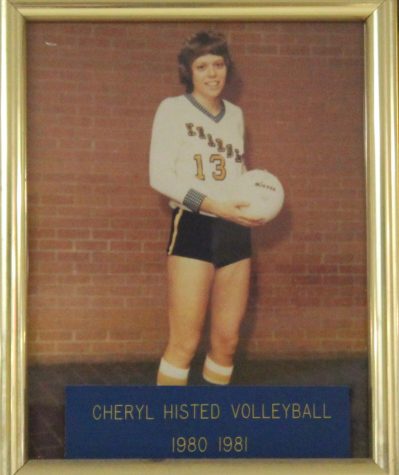 "Back in fifth and sixth grade I went to Holy Rosary. Tom Skinner was a teacher, a baseball coach, and the sixth grade basketball coach. Back then, there weren't any girls sports teams, so I asked Tom if I could play with the boys," Histed said."The school board made it official that the girls were not allowed to play with the boys, but Tom said that even though I wasn't allowed to be on the team, I could still come to the practices.
"So of course I went to every practice. He's so good at teaching the basics which helped me out through the rest of my athletic career. He was just placed into the Greater Flint Hall of Fame."
Histed credits Mr. and Mrs. Tom and Jill White on their help and support.
Histed believes her teammates led her to become the athlete she is.
"All of the sports that I played were team sports. I've had some successes later in life, after the Flint Hall of Fame, and it really all came from my teammates," Histed said. "I didn't do this alone, it was with the help of my teammates and I am so grateful for them."
Sports has been an enjoyable part of life for Histed, as she cannot remember a time when sports seemed like work to her.
"I have talked to a number of people that I went to school with and that I played sports with and everyone says that all they remember was the running that came with it. We had to do a lot of running at practices and during the games, but I don't remember that as a negative aspect," Histed said. "I had always enjoyed sports, they were really fun to me, and if we had to run I still thought it was fun because it was just a part of the sport."
Histed was recruited for multiple positions on collegiate sports teams, but ultimately chose to attend Michigan State University to play volleyball.
Histed preaches to today's high school athletes to enjoy what sport they participate in.
"In today's sports, all of the athletes seem to be specialized. I think that's because a lot of times their end goal is to get a scholarship for college," Histed said. "I want them to try everything they can so that they enjoy what they are doing."
"I spent all of my time playing the sports I wanted to with people that made me happy," Histed said. "Being a retired teacher, I've seen a number of high school athletes get really burnt out on a sport. Just enjoy what you're doing."
About the Contributor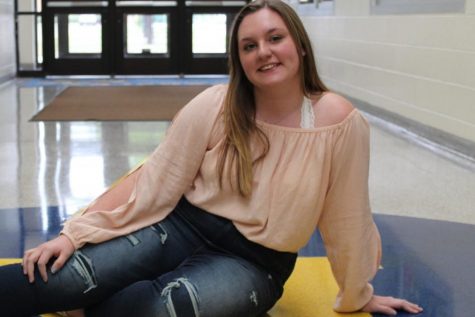 Elizabeth Taylor, Managing Editor
Class: Senior

Hobbies: Horseback riding and bowling.

Future Plans: I plan on attending a university to study optometry.

Favorite Book: "The...