'Napkin Review' buzzes among students
"Napkin Review," a YouTube channel led by sophomore Jack Sterling, offers students a fun, new way to escape the stresses of high school.
Sterling loves creating napkin-centered content and is doing something no one else is.
"I just had a passion for napkins," Sterling said, "and I feel like the world needed someone to review napkins."
The channel has become unpredictably popular with its unconventional content.
"Napkin Review" first released an episode April 5, 2019, featuring Sterling reviewing a Cabana Bay napkin.
From that point on, many of the videos consisted of napkins being reviewed with Sterling and friends.
As time went on, new series were introduced on the channel, including "Spoon Review," "Plate Review," and most recently, "Cup Review."
These spin-off series are hosted by Sterling's friends, sophomores Dominic Demetriou, Kailer Young, and Sam Kelsey.
Other crew members include sophomores Brodie Dustin, Joshua Kendrick, and Cuyler Yager.
Highlights of the channel include "Gage's House Napkin Review" and "Saying Napkin 600 Times." Each gained hundreds of views.
The channel hit 100 subscribers three months ago, provoking the premier of the "Nappies," a parody of the Golden Globes for napkins and other aspects of the channel.
Currently, the channel has 165 subscribers and is growing everyday.
Sterling has even decided to launch limited-edition merchandise for the channel.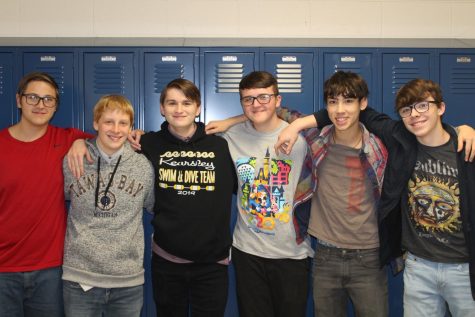 The channel consistently uploads on Mondays, Wednesdays, and Fridays at 8 p.m.
Sterling's crew members, such as Kelsey, share his passion and love working for the channel.
"It's fun and it gives a sense of community," Kelsey said."It's something fun to do to distract myself when things get tough."
The crew members love the chaos that ensues with videos and how fun their creation can be.
This energy transfers through the screen to viewers.
Viewers across KHS love and laugh at the channel.
Sophomore Janae Swanson adores the channel for its strange sense of humor.
"It's outrageously hilarious," Swanson said. "It's so random. I like (the channel) a lot. My favorite video is 'Saying Napking 600 times.'"
The channel is beloved by those who watch it, which pushes Sterling to keep recording.
"I like to give my opinion on napkins," Sterling said. "I feel like I'm doing my part in the world."
About the Contributor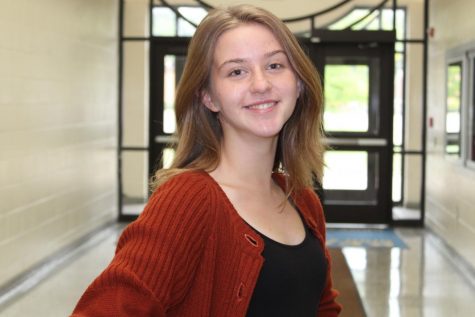 Molly Gunn, Special Projects Editor
Class: Junior

Hobbies: Volleyball, tennis, sailing, and cooking.

Future Plans: I would love to go to college to study culinary, law, or mathematics....