Legendary punk album 'London Calling' turns 40
"London Calling," the third studio album by the legendary U.K. punk outlet The Clash, turns 40 Saturday, Dec. 14.
The title track was a top-20 single in the United Kingdom and the album itself reached top-10 status.
The album consists of 19 tracks and is 65 minutes long.
Senior Grant Sterling thinks that the band changed the foundation and meaning of what punk could be.
"The Clash definitely straddled the line between rock and punk. They were more than a punk band; they were a rock band and a pop band," Sterling said. "They didn't just stick to the strict guidelines of punk rock. They reinvented the sound of it and they made it so much more."
Sterling likes that the Clash incorporate different sounds from other genres.
"I highly enjoy how they incorporated sounds from other genres like blues, country and Rockabilly," Sterling said. "It definitely set a new standard for rock music."
Sterling enjoys singles from the album.
"Some of my favorites from the album include 'London Calling,' 'The Guns Of Brixton,' and 'Lost In The Supermarket,'" Sterling said.
A notable part is the amazing bass work by bassist Paul Simonon on songs like "Lost In The Supermarket," "The Guns of Brixton," "Clampdown," "Death or Glory," and "Spanish Bombs."
This bass playing performed by Simonon adds greatly to the depth and instrumentals of the album.
The lyrics here mostly describe poverty and social issues such as unemployment, drug use, and racial conflict in Great Britain.
But along with this the songs touch up on worldwide themes such as identity crisis and depression.
These thought-provoking lyrics are delivered by Joe Strummer's blaring and powerful vocals.
"London Calling" has sold five million copies worldwide and has been hailed as one of the greatest albums of all time by music magazines like Kerrang and Rolling Stone.
On Rolling Stone's "500 Greatest Albums of All Time" issue, the album ranked No. 8.
The personnel includes Strummer on lead vocals and rhythm guitar, Mick Jones on lead guitar and backing vocals, Simonon on bass guitar, and Topper Headon on drums and percussion.
Fan favorite singles include "London Calling," "Clampdown," "Train in Vain," and "The Guns Of Brixton."
The album is a stellar entry into The Clash's discography as the instrumentation and vocal work on all of the songs are fantastic.
Overall, this album is hands-down one of the best rock albums of all time and remains an important part of musical history.
Leave a Comment
About the Contributor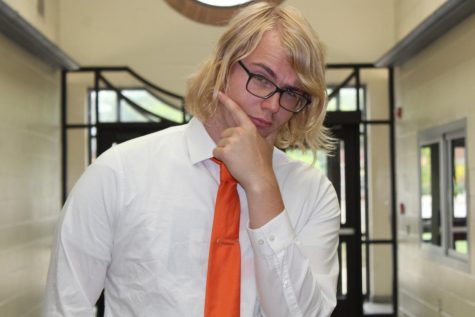 Ayden Stacey, Reporter
Class: Sophomore

Hobbies: Playing guitar, skateboarding, listening to music, and taking pictures.

Future Plans: (I plan) to be a musician or a journalist.

Favorite...