'Countdown' proves average
"Countdown," a horror movie that released Friday, Oct. 25, brings a sinister meaning to cellphones.
The film revolves around a smartphone app that is supposed to tell users when they will die.
"Countdown" follows nurse Quinn Harris (Elizabeth Lail) as she downloads the app and sees that she only has three days left to live.
According to the app, she must find a way around her fate in order to survive.
Harris cannot break the user agreement or she will be tormented until her inevitable death.
After the movie came out, a fan mimicked the app online.
This movie includes many jump scares but it didn't have much substance.
The main conflict within the movie was not explained well and the film kept jumping around, not really focusing on one event.
It was still entertaining and had me rooting for the main character, but it really didn't have that wow factor.
It does get some points for creativity however. I thought the idea of the movie was interesting, which is why I wanted to see it.
I just feel as though it could have been executed better.
Overall I enjoyed the movie. It had some really good jokes, was scary at times, and had a consistent plot.
Junior Allison Skinner saw "Countdown" and holds similar thoughts.
"I thought the movie was pretty good and I liked it, but I think it had the potential to be even better," Skinner said. "My hopes were really high for this movie."
Skinner thought the film should have explained events better and she wished it wasn't always jumping between scenes.
"There were also some side plots that either didn't really get solved or just seemed irrelevant to the story," Skinner said.
The movie was given a score of 5.3 out of 10 on IMDb.
I would recommend this movie to anyone looking for a fun scare.
This may not be the last we see of "Countdown," as there was a hint toward a sequel at the end of the movie.
About the Contributors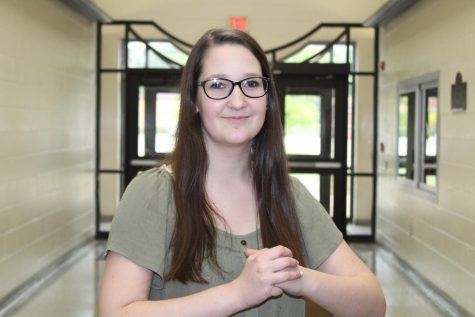 Kaylee DeBlouw, Opinion Editor
Grade: Junior

Hobbies: Hanging out with friends and family

Future Plans: (I plan to) go to law school to become a lawyer.

Favorite Book: "Glass...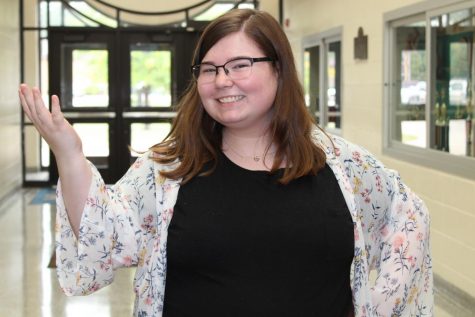 Hope Wills, Special Projects Editor
Class: Junior

Hobbies: Reading, writing, and hanging out with friends and family.

Future Plans: After high school, I plan to attend community...