Endangered Species Day raises awareness about protecting animals
Hang on for a minute...we're trying to find some more stories you might like.
Friday, May 17, is the 13th annual National Endangered Species Day.
Animals have been our companions for decades and are used for things like food, decorations, clothing, hunting, and even for entertainment.
Over time, the perspective of the animal's role turned from co-dependence to exploitation.
They have become inferior to the point that humans usually only care for their own pets.
Meanwhile, exotic animals are sometimes being locked in cages, encased from the outer world.
Not one single being would find that enjoyable.
Put yourself in their shoes; think of how depressed you would be.
This predicament is one of many reasons the animals of our Earth are dying off at rapid speeds.
We as humans mistreat the planet even if we don't mean to, and pollution is detrimental to our only home — Earth.
Due to our careless behavior, animals such as the Canada lynx, the Indiana bat, the copperbelly water snake, and many more are endangered or threatened.
National Endangered Species Day is meant to spread awareness of the decreasing animal population and also provide various ways to protect them.
The Endangered Species Coalition focuses on restoring the lives of animals in need and leading them in the direction of recovery.
Their primary audience is students.
Youth involvement is key, as they provide fun yet educational activities for all who wish to join.
Art contests, research projects, and more are available on their website to enjoy.
Students at KHS worry about the health of animals on our planet.
Junior Shelby Pake believes the government should become more involved in the care for animals whose lives are at risk.
"There should be more hunting laws implemented because people are killing them (animals) off too quickly," Pake said. "They hunt for profits and self-satisfaction, but is it worth entire species disappearing?"
To celebrate the event, zoos, museums, and schools teach people the importance of animals in our ecosystem.
"
To preserve endangered animals, we should reduce our plastic usage and begin recycling in order to help save their habitats,"
— Junior Camilla Trivilino
The official website has an event directory, guiding you to locations in your area that are holding activities for the holiday.
It also contains suggestions on how you can join the movement in your community, like writing to a local newspaper or sending awareness cards to family and friends.
Junior Camilla Trivilino said that humans have an enormous impact on environmental health, which ultimately affects the creatures living here.
"To preserve endangered animals, we should reduce our plastic usage and begin recycling in order to help save their habitats," said Trivilino.
The featured image used for this article is from maxpixel.com.

About the Contributor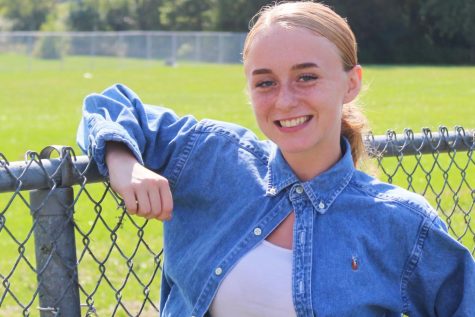 Serenity Booth, Reporter
Birthday: February 17, 2002

Hobbies/Interests: Reading, fashion, writing, art, music, and cosmetology.

Favorite Quote: "Don't cry because it's...