'Isn't It Romantic' beguiles audiences
"Isn't It Romantic" is amusing, simple, and easy to follow.
While making fun of the classic antics in every romantic comedy, the movie was light-hearted and had a good balance between parody and reality.
The film stars Rebel Wilson, Adam DeVine, Liam Hemsworth, and Priyanka Chopra.
New York City architect Natalie (Wilson) grew up hating romantic comedies. The idea that a man will show up and save her is an idea she despises, which translates into her personal life.
She's the office pushover, only earning respect from her friends Josh (DeVine) and Whitney.
Early on in the film, Natalie is robbed and hits her head in the subway, which transports her to a parallel universe where she is the protagonist of a love story.
The alternate New York City is filled with blooming flowers, bright hues, and friendly neighbors.
Natalie's apartment is transformed into a home worthy of a queen, and her grouchy neighbor, Donny, becomes her offensively gay sidekick (which was a factor of many romantic comedies Natalie despised.)
Her love interest, Blake (Hemsworth), is a successful businessman who eventually sweeps her off her feet with ice cream dates and abundant compliments.
Desperately searching for a way out of the alternate universe, Natalie decides the only way to wake up is to let go of her hatred of romance and accept Blake's attention.
It's only when Natalie starts doubting Blake's intentions that she realizes she's meant to be with her best friend, Josh.
While the movie had a foreseeable ending, it was the perfect one. Josh admired Natalie from the beginning and watching her realize it was a beautiful plot.
After two weeks in theaters, the film has earned a 69 percent on Rotten Tomatoes, while ending its opening weekend with a $14.2 million profit.
Freshman Mackenzie Simms enjoyed the movie as a whole, including its predictability.
"I liked it because I thought it was a funny movie about reality versus fantasy," Simms said. "I feel like it was predictable in a good way because everyone just wanted to see Natalie and Josh end up together and to see the plot come to a close."
About the Contributor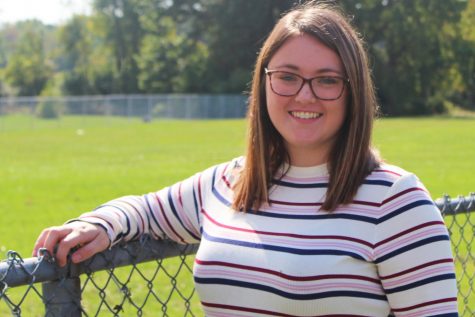 Autumn Prescott, Special Projects Editor

Birthday: Aug. 2, 2001
Hobbies/Interests: NHS, drama club, Freshman Mentors.
Favorite Quote: "Find out who you are and do it on purpose."...