March is Reading Month: Realistic Fiction brings light to dark topics
This story is part two of  a four-part series.
Realistic fiction tells a reader a story about what could happen to millions. The genre takes plots that seem true and adds a mask of personal characters and personalities to bring light to dark topics.
With realistic fiction, it is hard to show dark topics without being generalized or stereotypical. But when done correctly, it shows that it isn't fantasy and these problems can happen.
Realistic fiction showcases serious problems with society, may debunk rumors of illnesses, and show that everything isn't so black and white.
Books can also bring light to topics like mental illness, coming of age, and friendship.
"A Lite Too Bright" by Samuel Miller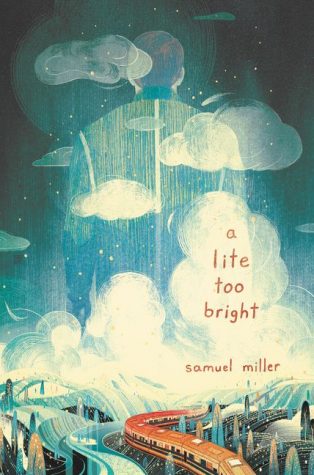 Arthur Louis Pullman III lives under the wing of his grandfather who wrote the American classic, "A World Away."
When Pullman's grandfather is found dead in Ohio a week after his disappearance, the Pullman family is consumed by the mystery.
Pullman seemed to lose everything after that fateful day.
His college scholarship is gone, his grip on reality is loosening, and he's left to move in with his aunt and uncle.
When he discovers a journal written by his grandfather showing his signs of Alzheimer's, he embarks on a ride guided by his grandfather's cryptic poems and memories.
Sophomore Morgan Pierce said that books like "A Lite Too Bright" are ways of showing sickness in the correct way.
"I guess it's OK to put some mental illnesses in books. But they have to get the information correct and aren't exaggerating on the details," Pierce said.
"My Heart and Other Black Holes" by Jasmine Wanga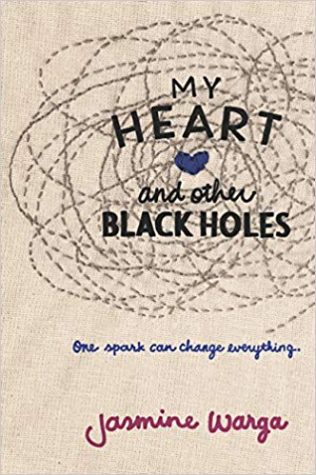 Sixteen-year-old Aysel is obsessed with the idea of death. With her mother who can't even talk to her, students who talk behind her back, and her father whose violent crime shook her small town, Aysel seems to give up her idea of a perfect life.
Aysel is scared to die alone. But once discovering a website for suicide pacts, Aysel finds a teenage boy with the username FrozenRobot, who we find out is named Roman.
Roman is haunted by a tragedy in his life.
When Aysel begins to question the idea of suicide, she is forced to choose her and Roman's fate.
Sophomore Katelyn Marquand believes books like "My Heart and Other Black Holes," help people know how mental illness works and how to help.
"While reading (the book) it shows experiencing these issues is different," Marquand said. "Reading can keep you educated on how to help someone you know who is struggling for say anxiety or depression. I think it's very important."
Marquand said that each illness is different to everyone so generalizing is bound to happen since there is more to learn.
"I don't think anything can get the general idea of each individual illness as many things are to still be discovered," Marquand said. "I feel like people might be offended because it doesn't fit with their illness compared to someone else."
Other realistic fiction books:
"All the Bright Places" by Jennifer Niven
"Girl in Pieces" by Kathleen Glasgow
"The Last Time We Say Goodbye" by Cynthia Hand
"Paperweight" by Meg Haston
"Thirteen Reasons Why" by Jay Asher
About the Contributor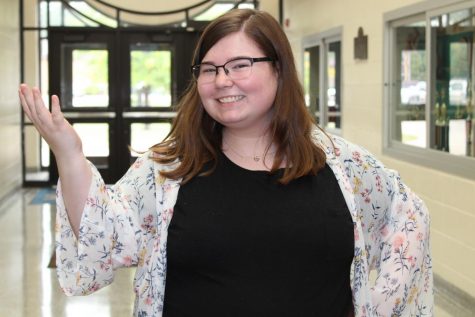 Hope Wills, Special Projects Editor
Class: Junior

Hobbies: Reading, writing, and hanging out with friends and family.

Future Plans: After high school, I plan to attend community...