Students celebrate National Sticker Day
Hang on for a minute...we're trying to find some more stories you might like.
Stickers are found around us every day, even though we don't realize it.
National Sticker Day is annually celebrated on Jan. 13, which is Sunday this year.
Senior Tiffany Wheat uses stickers in her every day life.
"I put stickers on my binders," Wheat said. "It makes me feel more organized, and it helps me know which binder is for which class."
Stickers were created in the early 1800s. European merchants would stick labels on their products to promote their goods to other people passing by. They used a gum paste to get the labels to stick, hence the name: stickers.
By the 1900s, the paste used to make the stickers stay put was created and was widely used, mainly on stamps. Since then, stickers have been used for many things in our every day lives.
Things like bottles also have branded stickers on them, which is a nice way to show off your sticker while having something to drink.
Stickers are used as a decorative tool, being placed in many houses on the walls. Whether they're in the living room or in your bedroom, stickers are commonly used for decorations.
Stickers are also used to close letters or invitations. It is a nice surprise to get a sticker on something that you receive.
The Bitmojis and emojis that we use every day are also a form of stickers, and some people, like Wheat, have never thought about them this way.
"I use emojis, and Bitmojis all the time," Wheat said. "I didn't even notice that they're stickers."
Stickers are also a fun way to keep yourself organized. You can stick them in your planner or on your calendar to remind yourself of important days.
Stickers are found on grocery store labels, car bumpers, and have many different uses, although we don't always realize it.
Senior Makayla Nusbaum likes to show off her stickers.
"I have some stickers on my car," Nusbaum said. "They're related to the sports I play, so it kind of represents the school."
The featured image in this story is from flickr

About the Writer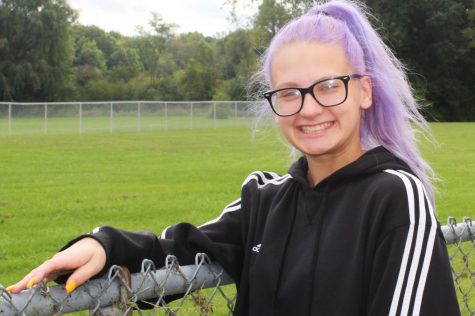 Racheal Cowell, Reporter
Birthday: July 29, 2001

Hobbies/Interests: Running.

Favorite Quote: "Road work ahead? Uh yeah, I sure hope it does." -Drew Gooden

Favorite...