'The House with a Clock in Its Walls' disappoints
The latest Halloween flick, "The House with a Clock in Its Walls," was released Sept. 21.
Its talented cast includes comedy king Jack Black, Australian actress Cate Blanchett, and Hollywood up-and-comer Owen Vaccaro.
The movie is based on the book of the same name and begins when 10-year-old Lewis Barnavelt moves to the fictional town of New Zebedee, Mich.
It doesn't take long for Lewis to learn his new house member, Uncle Jonathan, is a warlock on a mission to save the world alongside their neighbor Mrs. Zimmerman.
While the movie was cute and delivered funny dialogue with important life lessons like the importance of being unique, I felt the film had a hard time finding its balance.
The jokes were silly and the characters were heartwarming, but the plot was a little darker than something I would consider appropriate for a children's Halloween movie.
The climax of the movie begins with Lewis raising the dead and delving into a dangerous dark magic that could bring the whole world to an end.
Depicting necromancy, demons, and other Halloween-themed ideas seems too dark for a movie intended for young viewers.
It also took a lot of adjusting to watch Black as the loving-yet-unfamiliar relative that Lewis learns to look up to. After years of seeing him star in movies like "School of Rock" and "Nacho Libre," it was strange to see him play a character meant to be the mentor of the film.
The characters lacked backstories, but the book series does include 12 novels so possible sequels may delve deeper into the characters' pasts.
This movie did what it promised: It was a silly Halloween movie meant to entertain its audience.
It earned a 67 percent on Rotten Tomatoes and a 6.3 out of 10 on IMDb.
The story was easy enough to follow. But it never wowed me, and I expected more from such a talented group of actors.
Leave a Comment
About the Contributor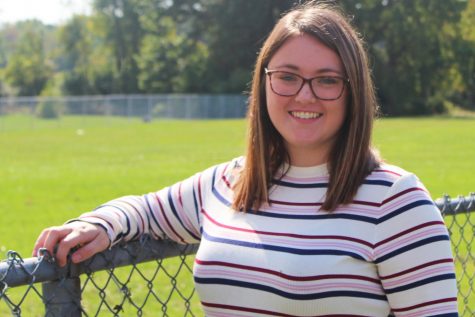 Autumn Prescott, Special Projects Editor

Birthday: Aug. 2, 2001
Hobbies/Interests: NHS, drama club, Freshman Mentors.
Favorite Quote: "Find out who you are and do it on purpose."...