Despite corny dialogue, 'Love, Simon' showcases humanity
Hang on for a minute...we're trying to find some more stories you might like.
A surprising box office success, "Love, Simon" had a lot of hype built around it in the online community.
The opening scene of the film worried me. The dialogue was generic and pretentious.
These type of corny exchanges between characters are all too common in teen movies.
It is painfully clear that the writers of the film don't really know how teenagers talk. They don't make casual and extremely specific philosophy references on the fly like these characters do.
Other films that have this problem are "The Fault in Our Stars," "The Perks of Being a Wallflower," and "Juno."
Once you get used to the trite and cliche wording of the script, there is a lot of heart in the film's message.
There is a theme of becoming comfortable in your own skin and ignoring those who want to put you down.
"Love, Simon," which was released Friday, March 16, tells the story of Simon (Nick Robinson), a high school student who is hiding from his friends and family that he is gay.
Other entertaining characters in the film include Simon's vice principal (Tony Hale), Simon's father (Josh Duhamel), and fellow LGBTQ classmate Ethan (Clark Moore).
I can see this film becoming popular among the teen community.
One thing I also enjoyed was the film's soundtrack.
Great songs like "Wild Heart" by Bleachers, "I Wanna Dance with Somebody" by Whitney Houston, and "Add It Up" by Violent Femmes are featured.
I can't speak to how accurate the film's representation of the LGBTQ experience is, but it felt fairly natural and embodied a great deal of humanity.
I give the film seven out of 10 stars.
Despite the rough start, the film won me over in the end with its compassionate portrayal of the LGBTQ reality.

About the Writer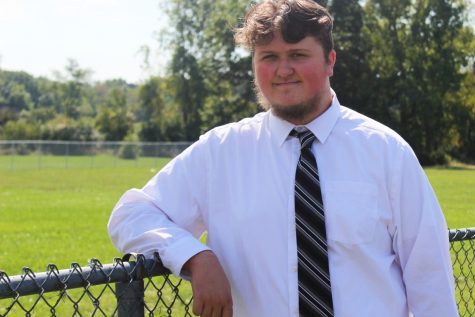 Grant Sterling, Reporter

Birthday: July 13, 2002
Hobbies/Interest: Music, film, books.
Favorite Quote: "Pictures must not be too picturesque." - Ralph Waldo Emerson
...