National pizza day isn't as cheesy as you think
Hang on for a minute...we're trying to find some more stories you might like.
Yes, it's really happening.
Pizza in the United States has been deemed so important that it has a whole day dedicated to it.
Friday, Feb. 9, is national pizza day, and pizza lovers are ready to celebrate.
How people get their pizza and how fast they get it are playing key roles in thriving pizzerias, according to the PMQ Pizza Magazine's 2018 pizza power report.
"It became crystal clear that pizza consumers want their pizza the way they want it and as fast as they can get it," the report stated. "Fast, casual pizza chains like Blaze Pizza and MOD Pizza showed some of their best unit and sales growth yet, proving that consumers are still yearning for customization and speed in their pizza experience.
"Domino's, meanwhile, has blazed new trails with digital technologies that … could soon move the chain into the No. 1 position over Pizza Hut."
Like other pizza lovers around the world, KHS students are excited to prepare for national pizza day by visiting their favorite pizzeria.
Students were surveyed by The Eclipse on both their favorite pizzeria and pizza toppings. Below are the results.
The top five most loved pizzerias by students are:
Dominos
The Pizza Company in Davison
Hungry Howies
Little Caesars
Pizza Hut
The top five most loved pizza toppings by students are:
Bacon
Ham
Banana peppers
Pinapples
Extra cheese
"
I always get pepperoni, ham, and bacon on my pizza."
— Kaylee Hill, senior
Senior Kaylee Hill doesn't have a favorite pizzeria but can always gets her favorite toppings no matter where she goes.
"I don't think I have a favorite place," Hill said. "But I go to Hungry Howies and Little Caesars a lot, and I always get pepperoni, ham, and bacon on my pizza."
Many restaurants, whether they are a pizzeria or not, are offering specials to customers show their love for national pizza day.
Baskin-Robbins is offering free samples of their new "Sweetheart Polar Pizza Ice Cream" treat from 3-7 p.m. on national pizza day.
The treat is made with a heart-shaped, double-fudge brownie crust topped with ice cream, fudge brownie pieces, marshmallow topping, and festive heart quins, which are sprinkles.
"
Right after school on Friday, I plan to go and try the polar pizza ice cream."
— Matt Turner, senior
Senior Matt Turner said he plans to try the sweet treat.
"Right after school on Friday, I plan to go and try the polar pizza ice cream," Turner said. "I've been looking forward to tasting it since I saw the advertisement. "
Papa John's is offering a 25 percent discount on all regular-priced pizzas.
Round Table Pizza is offering a free personal pizza to their customers.
Customers get their own free personal pizza (cheese or pepperoni, dine-in only) with a Pepsi fountain drink purchase from 2-5 p.m. on national pizza day.
The restaurant will also be raising funds for The Leukemia & Lymphoma Society during their national pizza day celebration.
Pilot Flying J is offering a free slice of one of their pizzas from Feb. 8 through Feb. 10. Customers have to download the "myPilot" app and use the coupon to redeem their free slice.
National Pizza Day is an overlooked holiday for many people, but whether you celebrate pizza day or not, everyone should take advantage of at least one of the perks that come along with it.

About the Writer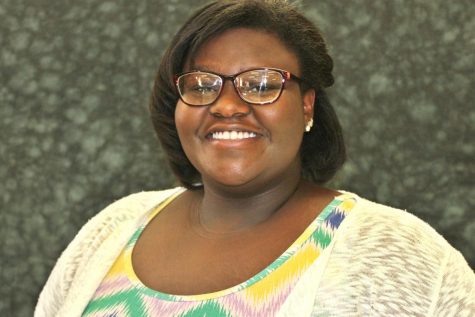 Ke'Lexis Love, Reporter

Birthday: November 23, 2000
Extracurricular: National Honor Society
Hobbies: Baking
Plans after high school: Attend college to earn a degree...