Vine could be making a comeback with Vine 2.0
Hang on for a minute...we're trying to find some more stories you might like.
Vine, a social media platform that allows users to upload six-second videos, was discontinued in November 2016.
Since then it has been a common theme for people to watch compilations of these old videos on YouTube.
Vine co-founder Dom Hofmann recently tweeted an image that said "v2" on Twitter. The familiar colors and font hinted at the return of Vine.
Hofmann confirmed that he's working on a new Vine app in his tweets on Nov. 30, 2017.
"i'm (sic) going to work on a follow-up to vine. i've (sic) been feeling it myself for some time and have seen a lot of tweets, dms, etc. i'm (sic) funding it myself as an outside project, so it doesn't interfere with the (quite exciting) work we're doing at the company, which is my first priority," Hofmann said in his tweets.
The app originally was shut down because the funding wasn't enough since users seemed to get bored with the app. With the interest peaking again, Hofmann believes Vine 2.0 will be a hit.
Junior Keegan Cummings said he enjoys re-watching old vines and quoting the funny videos.
"I feel like vines allow for a short burst of comedy involving little time to develop and allow for on-the-go entertainment," Cummings said. "Also, they are easily quoted and turned into pop culture memes."
The compilations on YouTube have been growing in popularity and easily reach thousands, if not millions, of views.
Even with rising popularity, the original concern still remains — making money off of the app and competing against growing social media platforms such as Instagram and Snapchat.
With Hofmann creating the app as an independent project, the popularity and growth of the new Vine could be questionable without a larger company backing it.
"
I feel like vines allow for a short burst of comedy involving little time to develop and allow for on-the-go entertainment."
— Keegan Cummings
Old Vine users are curious for the unanswered solutions to their questions, whether the app will continue the six-second, formatted videos, and whether the videos will be filtered to keep out, or at least minimize, the more immature content — such as "slap cams" and "twerking."
Junior Ashley Harroun is excited for new content, but hopes to see a decrease in the immature videos.
"I love Vine, so I'm excited for Vine 2.0 and the new material it brings," Harroun said. "I hope to see more of the actually funny videos and less of the annoying content that is uploaded for, simply, attention rather than humor."
Vine 2.0, the sequel of Vine, is expected to be a huge hit. The question of when the app will finally be released hovers among anticipating users.
Junior Tyler Gronauer said Vine has definitely become popular once again, and he and his friends love the humor originated from the videos.
"Vine has made a huge resurgence, and, in this event, people have been turned on to the social media medium," Gronauer said. "That said, I think vines are hilarious."
About the Writer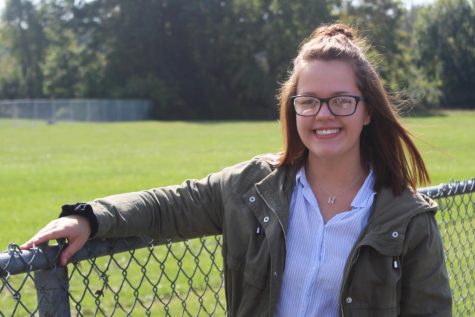 Jenna Robinson, Editor in Chief

Birthday: Oct. 26, 2000
Hobbies/Interest: Playing electric, acoustic, and bass guitar, as well as ukulele. I also enjoy drawing, reading, writing,...