An open letter: Thanks to the band that's helped me succeed
Hang on for a minute...we're trying to find some more stories you might like.
Dear Third Degree Burns,
You gave me the opportunity to be part of something incredible. A band. A musical family.
I've been in this band in Lapeer for almost four years and to this day it's still one of the best decisions I've ever made.
I started playing guitar when I was 10 years old and joined the band a couple of years later.
I remember the day I tried out. I learned the song, "Eye of the Tiger" by Survivor, and I was insanely nervous … but I did it! And I'm so glad I did.
After that tryout, I was part of Opening Act, as at this time the band was split into two bands, Opening Act and Main Event.
Now the band has grown so large it's broken into three bands: First Degree, Second Degree, and Third Degree. First being beginners and Third being the advanced group.
I'm part of the Third Degree team.
Through this band I've gained so much. I've gotten to play music with people who have the same passion for it that I have.
I've gotten to perform countless shows and learn how to not only play music but to perform. I'm still growing and getting better, and, believe it or not, I'm still getting over stage fright.
Friendships are the most important and most unexpected things I have gained from Third Degree Burns.
I met my best friend, Hannah, through this band, someone who I never would have known without this, and someone I can't picture my life without now.
I am part of this family, people I never would have known otherwise.
Music breaks the barriers of age and popularity. Because of that, I've met some of the truest friends I could ever make.
To be able to do something I love with the people I love is such an amazing privilege.
Yes, sometimes it's hard.
It's a lot of work and takes a lot of time.
Every Friday is booked because of practice, and summer is booked with gigs. But it's worth it. Even with some of the hardships we all face.
I'm growing so much, not only as a musician, but as a person too.
I'm learning discipline, hard work, team work, how to overcome fears and obstacles, how to make great music, and how to be kind to everyone I meet. It's music, but it's also so much more.
It's also equally as incredible because you get to watch these amazing musicians and friends grow too.
Every time I see them, they impress me. Each and every one of them — different talents, different personalities, all growing together.
I'm proud of all of them, and I'm excited to see how they continue to grow as musicians.
So I just wanted to say thank you.
Thank you for giving me courage, friendships, and the opportunity to do something that I love so dearly.
About the Contributors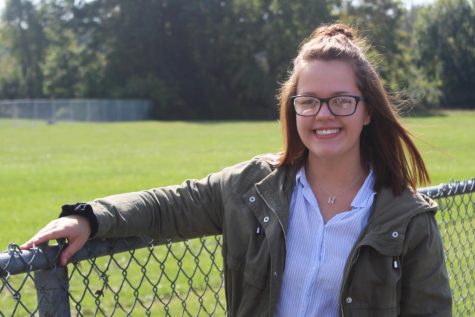 Jenna Robinson, Editor in Chief

Birthday: Oct. 26, 2000
Hobbies/Interest: Playing electric, acoustic, and bass guitar, as well as ukulele. I also enjoy drawing, reading, writing,...