An open letter: My best friend gave me a reason to smile
Hang on for a minute...we're trying to find some more stories you might like.
Dear Best Friend,
I admire you so much. The way you are kind to everyone you meet. I strive to be half the woman you are.
I love how you decide you want to do something and just simply do it, without any hesitation. Like learning how to play the ukulele even though it hurts your fingers. Or how you just wear the brightest lipstick to school with so much confidence, and you look so beautiful.
You have this determination and fire inside you that I can only hope to reach one day.
You have become the person who I can come to with anything because sometimes you know me better than I know myself. I don't have to explain what I'm feeling because you already know. You know when to tell me one of the dumbest jokes I have ever heard or when I just need a long hug.
Even through all of the hardships and pain you might face, you always seem to come out even stronger. I love you so much for that. The way you teach me to never give up, no matter how bad the circumstance might seem.
When someone tells me to imagine my future, you are always right there beside me. I couldn't imagine it any other way.
We have been friends only for a couple of years, but it easily seems like a lifetime. You seem like home to me now. You are my family.
You are so insanely talented, and you don't even realize it. The way you play a song on the piano can bring tears to my eyes. In fact, when I went to your first piano recital I did cry. I also think I took more videos than anyone in that room because I was so proud of you.
I remember when you first started to sing too. You were absolutely incredible. I'd tell anyone who would listen how great you were. I still do.
I love the fun things we do together. I love how we make macaroni and cheese at midnight every time we have a sleepover. Or the way we will laugh hysterically at something so dorky … and then laugh some more at the way we are laughing.
You are one of the best people to ever come into my life. I can honestly say that you have changed my life and I wouldn't be the person I am today without you. I love you more than anything.
Thank you for everything.
About the Writer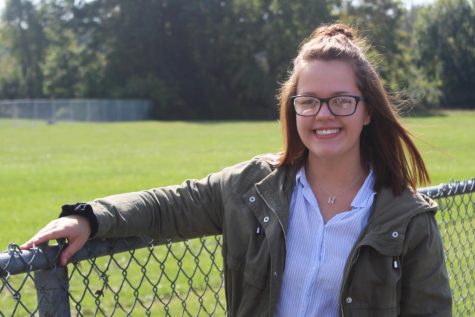 Jenna Robinson, Editor in Chief

Birthday: Oct. 26, 2000
Hobbies/Interest: Playing electric, acoustic, and bass guitar, as well as ukulele. I also enjoy drawing, reading, writing,...