Kearsley High school had an adventurous summer. Many students went on family vacations. Some stayed in Michigan while others went out of state.
Sophomore, London Struck-Curtis, went out of state and visited family. She explained, "I went to Nashville, Tennessee and we visited there because it was where I used to live and we got to see a bunch of family and friends there and it was just a fun time."
Some people go on vacation just for the fun of it. Others don't have a choice, but they still enjoy it. For example, sophomore, Vanessa Hood vocalized, "I drove through New York. We had to pick up a part for something so, we drove through New York."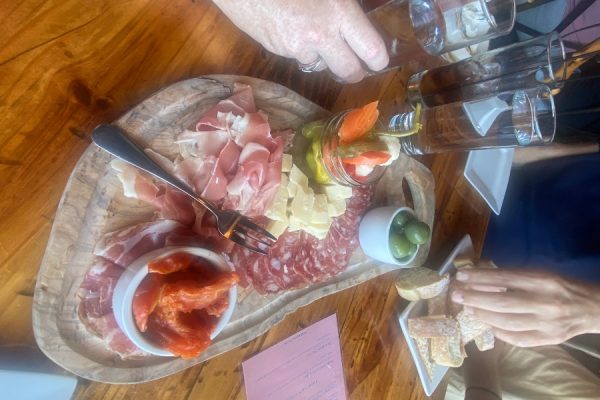 Junior, Kylee Kopek, stayed in the state this summer and had a great time with her family. "This summer I went to Frankenmuth. We went and stayed at the Bavarian Inn and we played in the pools. We also went downtown to go shopping at the cute boutiques. Then we went to a trendy restaurant for brunch where we ate charcuterie boards," explained Kopek.
Some people go and do outdoor activities. For example, sophomore, Trenton Rupert went camping. "I went up north to Lupton and went camping for a week," he said.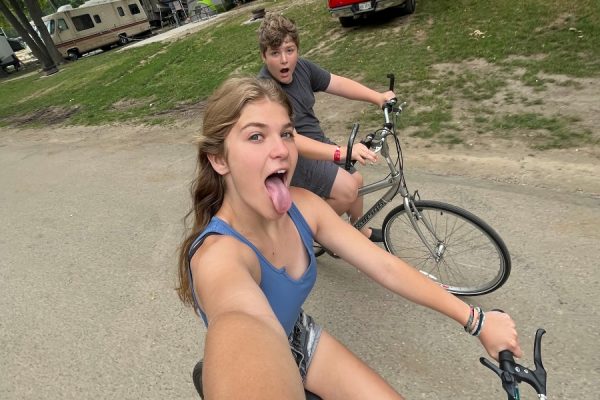 Sophomore, Isabelle Devine went out of state with her grandparents this summer. "I went to Indiana this summer and I played a lot of volleyball on land and in the pool," she explained.
The KHS students had a great time over their joyful summer.