Gorillaz Debut turns 20
On March 26th, now 20 years ago, one of the most ambitious and innovative bands ever released their groundbreaking self titled debut.
It established the band as one of the leading figures in 2000's alternative rock and changed how music can be made and approached.
In 1998, Gorillaz was formed by lead vocalist of Blur, Damon Albarn after he met with artist Jamie Hewlett who was a fan of the band and after Blur guitarist Graham Coxon discovered Hewletts art and was a huge fan of his works.
After their initial meeting they started to get ideas for a new band, something that no one had ever seen before.
The idea for the band Gorillaz came about after Albarn and Hewlett were watching MTV and both exclaimed that "There's almost no substance here, that's how we got an idea to create this cartoon band, something that would be a comment on that," that is how they got the idea for a band that had virtual band members representing the band, an unusual but innovative crossings of genres such as Rock, Hip Hop, Latin, Reggae, and Punk.
The first 1998 incarnation of Gorillaz included Albarn and Hewlett and also artists, Del The Funky Homosapien, Dan The Automator, and Kid Koala who all helped to collaborate on several tracks such as "Clint Eastwood" and "Rock The House".
These were also the lead singles off the album charting at number 4 and 18 on the UK Singles chart respectively.
The album has been hailed as one of the best alternative rock albums of the 21st century so far by music media outlets such as Spin, Q, and Complex magazines.
The album earned the group an entry into the Guinness Book Of World Records as the "most successful virtual band."
They have also gone on to win a Grammy, 3 MTV Video Music Award's, and have also been nominated for over 11 BRIT Awards.
Gorillaz have served as an inspiration for countless musicians such as Trippie Redd, 5 Seconds Of Summer, Paramore, Oliver Tree, Odd Future, and many more.
Gorillaz has redefined what it meant to be a band and still continues to do so today. Their debut proved this and will continue to inspire musicians and bands for ages to come.
Leave a Comment
About the Contributor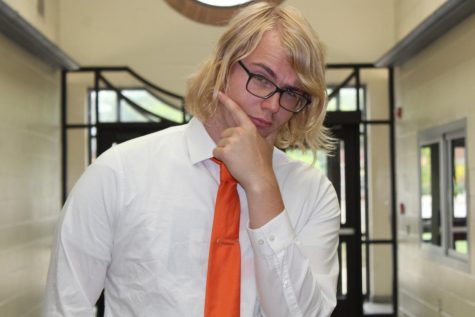 Ayden Stacey, Reporter
Class: Sophomore

Hobbies: Playing guitar, skateboarding, listening to music, and taking pictures.

Future Plans: (I plan) to be a musician or a journalist.

Favorite...