Hornets buzz past Holly in homecoming match-up
The Kearsley Hornets took to the football field against the Holly Broncos Friday, Oct. 2, in a bounce back victory from last weeks' devastating loss.
The Hornets beat the Broncos 51-22, senior Braylon Silvas going 8-12 for the night throwing for two touchdowns.
Silvas also led the team in rushing yards putting up 158 yards with two rushing touchdowns in 18 attempts.
Junior Tyler Csintyan lead the team in receiving yards catching two passes for  84 yards and one touchdown.
The Broncos scored first in the game but the Hornets stormed back with 23 unanswered points.
Holly scored with four minutes left in the half to make it 15-23.
Two minutes left before halftime senior Isaiah Stiverson ran the ball six yards for a Hornets touchdown ending the half 30-15.
The second half did not favor the Broncos allowing the Hornets to score 21 unanswered points making it 51-15.
With four seconds left in the game the Broncos scored one last touchdown ending the game 51-22.
With this win the Hornets of Kearsley move to 2-1 on the season.
Silvas enjoyed the victory after last week's loss against Fenton.
"It was good!" Silvas said, "It was great to bounce back."
Silvas was upset on how the game went and is hoping to change this week.
"We know how we can play and we didn't play hard," Silvas said. "We got better as a team when we lost it humbled us. Let me tell you now we have something to prove."
Csintyan may have been the team receiving leader but he knows it was a whole team effort.
"As a team we work really hard and if ten other guys on that offense don't do their job that wouldn't happen. So shout out to my teammates," Csintyan said
The Hornets look to keep the momentum rolling Friday, Oct. 9 against Linden with hopes to better their record with eyes on the MHSAA State Championship title.
About the Writer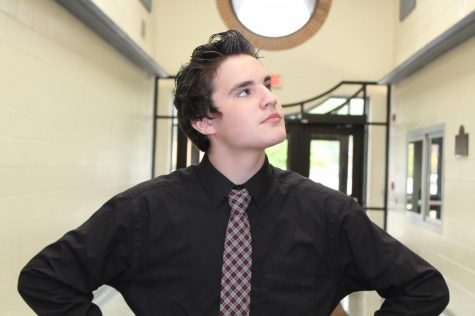 Jonathen Hart, Managing Editor
Class: Junior

Hobbies: Studying law and politics

Future Plans: I plan to become President of the United States of America.

Favorite Book: "Barack...