Whitmer lifts stay-at-home order
Governor Gretchen Whitmer announced June 1 that as of Monday, June 8, the stay-at-home order will be lifted.
Restaurants and bars will be allowed to reopen on June 8 for sit down dining.
Outdoor fitness classes will be allowed to resume but indoor gyms will remain closed until further notice.
Retailers will have to continue to make appointments until Thursday, June 11.
Along with the reopening of many businesses, Whitmer has also increased the number of attendants an event from 10 people to 100.
Barbershops, hair salons, and office jobs that do not require you to be at work remain closed.
Whitmer has insisted that people continue to keep practicing social distancing.
Sophomore Gage Slagor is very happy about restaurants and bars reopening again but questions other aspects of Whitmer's decision.
"I am low-key happy because I love going out and eating at places with the homies," Slagor said. "But I also don't see why restaurants can open but barbershops or hair salons cannot."
Sophomore Brodie Dustin, thinks this is a great step forward in reintegrating ourselves into our normal lives.
"I think that it's good that people can get out more and get the things they need," Dustin said. "I'm excited to see people again, even if it is six feet."
Whitmer took a huge step by lifting the stay-at-home order allowing us to enter into phase four of the six-step plan of action to avoid the virus emerging once again in the fall.
She intends to lift more restrictions in the next few weeks allowing us to enter into phases five and six.
Whitmer tells Michigan citizens to continue to hold on and wait, so COVID-19 does not return later in the year.
About the Writer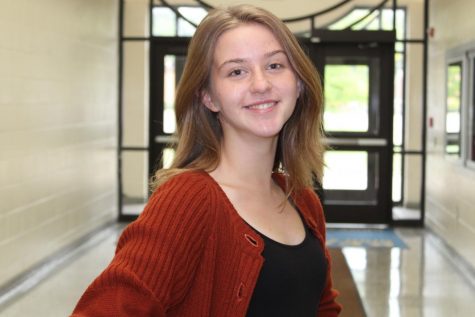 Molly Gunn, Special Projects Editor
Class: Junior

Hobbies: Volleyball, tennis, sailing, and cooking.

Future Plans: I would love to go to college to study culinary, law, or mathematics....