Stay connected with these five apps
As quarantine extends, cabin fever rises as the COVID-19 pandemic rages on.
But that won't stop us from staying connected to one another during this era of social distancing.
Here are five apps to help you stay connected during the quarantine.
Houseparty
Houseparty is an app available on most devices that allow you to video chat and play online games at the same time.
While you have to sign up and make an account, Houseparty is a free service and an easy way to contact friends.
The app greets you with a funny joke or fact when you enter the app.
Some games that you can play are Heads Up!, Trivia, Chips and Guac (a spin-off of Apples to Apples), and Quick Draw.
Currently, you can have up to eight people in a session at a time.
All you have to do is wave to a friend on the app and they can join your room.
Zoom
Many schools have been using Zoom to help answer questions that students might have about schoolwork.
Zoom can be used in more social ways.
Once you make a free account, you can host or join meetings.
You can talk to up to 100 people at once, but there are no games implemented in the app.
You can use the screen share feature to share movies or even online games with the people in your meeting.
Using a meeting ID and password allows you to join or host a meeting with your friends.
Netflix Party
Netflix Party is a downloadable app on your computer that allows you to watch movies with your friends at the same time.
One person starts a room, which you can then invite people to through a link to your room.
Once there, the person who started the room has the control to start and stop the movie.
There's a text chat off to the side that allows you to chat while watching the movie and it shows timestamps of when the movie starts and stops.
The downside of Netflix Party is that there is no face cam option.
However, partnering it with an app like Zoom can allow you to see each other face-to-face.
Facetime
Despite only being available on iPhones, people use Facetime regularly to stay in contact with friends.
The app has many features, such as the ability to use Bitmojis and the use of filters.
Facetime requires no sign-ups and is already on many iPhone users' phones.
It's also a relatively simple app since it consists of a video chat with some added features.
However, the lack of features makes Facetime less interesting.
Snapchat
Snapchat is widely available for both Android and iPhone users.
To get started, you just have to sign up for the free service.
From there you can add friends and post on your story, a telling of your daily life.
On Snapchat, you can also text, video chat, and send pictures and videos to your friends.
You can also create group chats and private stories to allow yourself a more private social media experience.
Leave a Comment
About the Contributor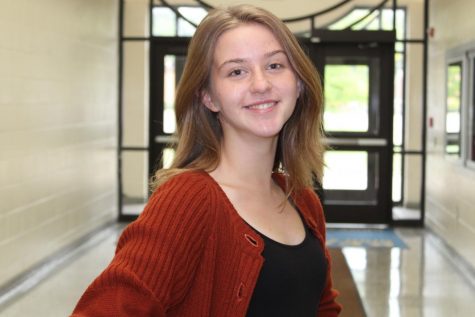 Molly Gunn, Special Projects Editor
Class: Junior

Hobbies: Volleyball, tennis, sailing, and cooking.

Future Plans: I would love to go to college to study culinary, law, or mathematics....