Girls Bowling wins matches, places top four
Girls bowling competed against Swartz Creek and Flushing Saturday, Feb. 1, and in the Carman-Ainsworth Singles Tournament Sunday, Feb. 2.
Carman Ainsworth Singles Tournament
The Hornets competed in the tournament, placing in the top seven in overall matches.
Junior Megan Timm made the round of 16 before being eliminated.
Timm felt her performance was good but little mistakes cost her.
"The singles tournament started out well for me as I shot 269 the first game," Megan said. "As the shot broke down, some scores went down as well. I felt OK, (but) I missed easy spares that I shouldn't have. Overall I felt good with my performance for the day."
The Hornets had five girls in the top seven and three in the final four.
Timm feels the Hornets' performance improved throughout the matches.
"We had five girls in the top seven," Timm said. "In the first round of match play, two girls were eliminated and then in the round of 16 I was eliminated. We had three of four girls in the final four. The tournament went very well for our team."
Swartz Creek
Girls bowling dominated the Dragons 27-3 at Holly Lanes Saturday, Feb. 1.
Top scores of the first match included seniors Imari Blond (222 and 216), Samantha Timm (205), and junior Allison Robbins (215).
After the second match, the Hornets were led by Blond (187 and 226), Megan Timm (224 and 184), and Robbins (223).
"Going into our match against Swartz Creek we weren't as focused as we should've been," Megan said. "The Baker games started out a little rough and when the individual games came around, we knew we had work to do so we all managed to pull it together and bring out a win."
Flushing
The Hornets emerged victorious against the Raiders 27-3 at Holly Lanes Saturday, Feb. 1.
High scores from the match include Blond (226), Megan (224), and Robbins (223).
"(Every season) we have always had a hard time beating Flushing," Megan said. "We expected a big fight as we always bowl them in the finals at tournaments."
Megan took Coach Ploof's advice and pushed through the matches with dedication.
"They are a great team and they always push us to do better. Coach Ploof told us to get a good start in the baker game where we had 9 spares and 4 strikes. After that we just carried the momentum with us to the rest of the match," Megan said.
About the Writer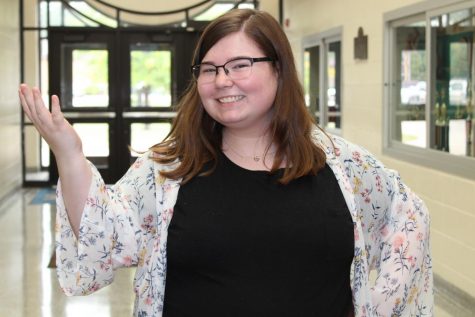 Hope Wills, Special Projects Editor
Class: Junior

Hobbies: Reading, writing, and hanging out with friends and family.

Future Plans: After high school, I plan to attend community...