Enjoy five Thanksgiving movies
As the holidays quickly approach, families look to entertainment to guide their festivities.
When thinking of holiday movies, most think of Christmas or Halloween movies, not Thanksgiving movies.
Makayla Nusbaum, senior, normally jumps to Christmas themed movies for entertainment after Halloween.
"Usually after Halloween I switch right to Christmas so I never actually thought of watching Thanksgiving movies," Nusbaum said.
Senior Samantha Timm had never heard of watching Thanksgiving movies to celebrate the holiday.
"I usually watch Christmas movies because I didn't know that Thanksgiving movies existed," Timm said. "I might check them out though now that I know what they are."
Here's a list of Thanksgiving movies to get you and your family excited for the holiday.
"A Charlie Brown Thanksgiving" (1973)
This classic movie is an animated short film based on the comic strip "Peanuts" by Charles Schulz.
The film revolves around the life of Charlie Brown, a young boy, and shows his family's experiences through the holiday.
A holiday classic, "A Charlie Brown Thanksgiving" has been watched by generations.
The film also features the classic football gag. Lucy pulls a football away when Charlie tries to kick it, causing him to fall.
"A Family Thanksgiving" (2010)
The Hallmark original movie, "A Family Thanksgiving," follows a wealthy corporate lawyer named Claudia (Daphne Zuniga) as she wanders through life hoping for a partnership at her law firm.
She suddenly wakes up in an alternate universe as a wife with two children.
Her life goals shift focus and she spends more time with family rather than in her career.
"Home for the Holidays" (1995)
A single mother, Claudia Larson (Holly Hunter), travels alone to her childhood home to spend Thanksgiving with her dysfunctional family after her teenage daughter decides to skip the holiday.
She is quickly annoyed by her family, as they begin to fight at the dinner table.
The dinner takes an interesting twist that sets the movie with romance as a relationship begins between Claudia and her brothers friend Leo Fish (Dylan McDermott).
"What's Cooking?" (2000)
Viewers are invited to a fun-filled, crazy dinner with the typical Thanksgiving foods in addition to tamales, spring rolls, and kugel.
The typical, sometimes dreaded, dinner conversations appear such as love, sibling rivalry, and politics.
Follow the life of a crazy family as they eat their annual Thanksgiving meal.
"Planes, Trains, and Automobiles" (1987)
Neal Page (Steve Martin), a man who is obsessed with making everything right, attempts to get home to spend Thanksgiving with his wife (Laila Robbins) and children.
A turn of events causes his flight to be rerouted to a city in Kansas.
He is forced to spend his time with Del Griffith (John Candy), a man who is also on his way home for the holiday.
Together they must overcome the frustrations of holiday travel to get home in time for Thanksgiving.
About the Contributor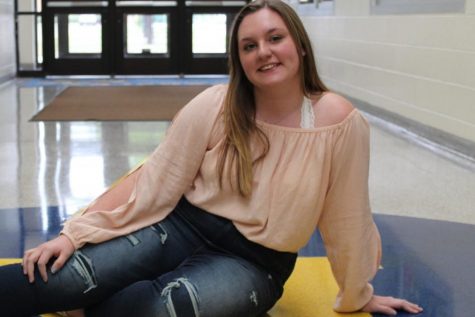 Elizabeth Taylor, Managing Editor
Class: Senior

Hobbies: Horseback riding and bowling.

Future Plans: I plan on attending a university to study optometry.

Favorite Book: "The...