Disney+ revives childhoods
Launched by the Walt Disney Company Tuesday, Nov. 12, Disney+ earned attention as a treasure trove of childhood favorites.
Senior Melisa Wheeler, like millions of users across the world, enjoys watching Disney+.
"I love watching Disney+ because I get to watch everything from my childhood," Wheeler said.
The app and streaming service lets people watch any movie that is on the app for only $6.99 a month but there is another monthly plan that includes Hulu and ESPN for $12.99 a month.
The collection of movies and television shows ranges from Disney originals to Pixar, Marvel, "Star Wars," and National Geographic productions.
Old movies and television shows are available alongside new ones like the new "Lady and the Tramp" and even the new "Dumbo."
Users can also filter the content they access by selecting the different types of content. This allows users to see all Marvel movies or National Geographic documentaries, for example.
Disney+ also offers a recommended section for movies and shows that are close to the other movies that users may have watched or searched for.
Senior Leslie McWilliams enjoys the app but thinks there could be some improvements made in its content.
"It's all right," McWilliams said. "They (Disney) should put more older movies on the app and it is good that they put all the seasons for all the TV shows."
In my opinion, Disney+ is a great service. I get to watch TV shows and movies I have not seen since my childhood.
I also get to show my younger siblings the movies I used to love to watch and replay over and over again.
About the Writer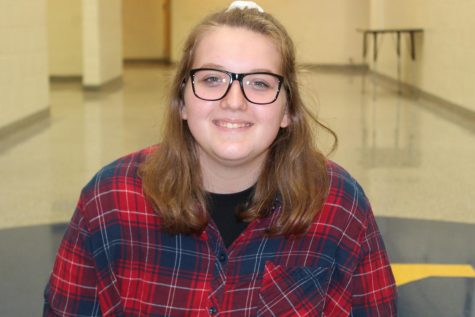 Sydney Horne, Reporter
Class: Senior

Hobbies: Crocheting, knitting, bowling, and drawing.

Future Plans: I plan on going to the Michigan Career and Technical Institute...