Football finishes historic season
The Hornets football team made the MHSAA Class A playoff after a 21-season drought. The team also earned its first winning season since 2003.
Seniors Austin Lewis, Josh Truax, John Brown, and Ethan Livingston, as well as juniors Braylon Silvas, Michael Plunkey, and Jack Hinman all earned first team All-League honors.
While the seniors have finished their high school football careers, the juniors are looking forward to next season.
Silvas is happy about his All-League accomplishment but wants to try harder next year.
"It feels good (to be on the All-League team) but I'm not satisfied and I want more," Silvas said. "Everyone can do better. Even the best of us can do more and that's my mentality."
Senior Tyler Byczynski, senior Brandon Fisher, and junior Isaiah Jones made second-team All-League.
Junior Conner Cooper earned an All-League honorable mention after a season that saw him miss some games due to injury.
Seniors Ashtyn Cohoon and Matt Monroe and juniors Kody Easton and Jace Chapman also earned honorable mentions.
Overall, the football team played an excellent season.
The Hornets started their season against Bay City Western with a 41-21 victory.
Kearsley won its first home game against Ann Arbor Huron 28-6, its first 2-0 start since 2012.
Chapman ran in an interception for a touchdown on the River Rats' first play.
The Hornets won a road game over Flushing 29-21 and lambasted Swartz Creek 54-14 at its homecoming game.
Suffered their first loss against Fenton 35-13, the Hornets fell off track in a game plagued with lightning and played over two days.
Kearsley beat Holly on the road 27-7 and dominated Linden 44-26 on Homecoming, playing in a rain-soaked game at C.K. Richards Field.
The Hornets clinched a playoff berth with their homecoming victory.
Taking on Brandon in the Metro League crossover game, Kearsley lost 36-28.
The last game of the regular season saw the Hornets thrash Royal Oak 56-21, ending the regular season 7-2.
The team recovered four onside kicks — three of its own — in the blowout.
The Hornets became a Cinderella story in the MHSAA Division 3 playoffs, beating Brother Rice 20-19 to advance to the district championship.
Cooper scored the game winning touchdown on a fourth-and-three play after a punt hit a Brother Rice player in the head and Kearsley recovered.
The Hornets ended their football season 8-3 after losing to St. Mary's 56-26 in an MHSAA Division 3 district championship.
About the Contributors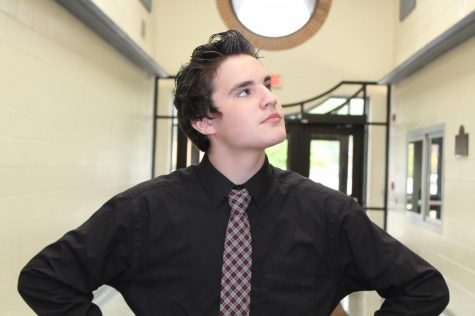 Jonathen Hart, Managing Editor
Class: Junior

Hobbies: Studying law and politics

Future Plans: I plan to become President of the United States of America.

Favorite Book: "Barack...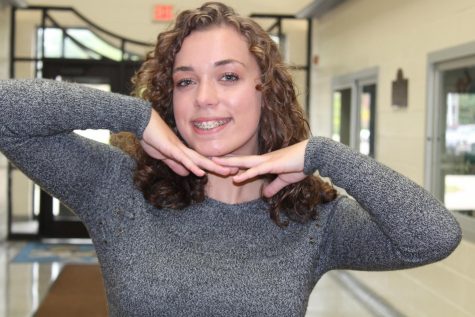 Mackenzie Atkinson, Editor in Chief
Class: Senior

Hobbies: Taking pictures of landscapes and sports

Future Plans: I plan to move to the Carolinas and go to college for journalism.

Favorite...