'Jesus Is King' disappoints
Kanye West dropped "Jesus is King" Friday, Oct. 25, a hit album that reached the No. 1 spot on the Billboard 200 chart, his eighth album in a row to do so.
After a chaotic 2018 in which West felt public scrutiny for the things and people he advocated for — as well as his seemingly bipolar actions — West continued that kind of energy into his new album.
At a short 27 minutes, "Jesus is King" is similar to West's 2018 catalog, though this work doesn't have the payout like the other projects.
West even scrapped what I believe could have been an amazing album in "Yahndi," further increasing anticipation for the album.
While many think that the music was equal to its hype, I have to disagree.
The album has a mess of styles, all of which are somewhat — even if barely — gospel inspired.
But there seems to be a lack of pattern in the songs.
In the song "Water," West just prays for himself and the listener, asking Jesus to provide safety and luxury to those who trust in him.
In "Closed on Sundays," West makes a cheesy pun about Chick-fil-A and its closure on Sundays.
Some songs revolved around West's boasting about how the hatred toward him resembles that toward Jesus. He preaches about how Jesus' forgiveness relieves hardships.
There is some Christian influence in the songs but they don't seem like they are from the same album.
Normally artists line up tracks in a way that creates balance and flow.
But West scatters his music across the album, making it unappealing.
"God Is" is a song about how Jesus saved West from a car crash while "Hands On" is a song about how he feels that no one loves him and how even Christians will judge him for making the album.
While these two don't seem well related, they are nevertheless positioned side-by-side.
There is no clear consistency in the message of the songs.
"Selah" and "Follow God" have to be the highlights of the album.
Both of these songs stand out compared to the other songs that blended together in my head.
While they aren't awful, they aren't close to being anything special.
Even though the album was supposed to be a gospel album to spread West's new beliefs, he still manages to make it about himself.
The album focuses on West's faith, what drove him to become a Christian, and the actions he takes to please Jesus rather than on being just a gospel album to spread Christianity.
West brought up on several occasions a car accident that happened in October 2002. He claimed God is the one that saved him but now realizes that Jesus was the only reason he lived.
West attributes his past mistakes to the devil in the songs "On God" and "Hands On," admitting his faults but blaming an outside force for his actions.
The album reveals more about West's mental health than it does about his new faith in Christianity.
He never swore in the album. He kept it clean and holy, showing how he values his faith.
Every song on the album made an appearance on the Billboard Top 100 chart.
I don't think that some songs deserved the hype. Some were so unforgettable it's laughable and it makes no sense for them to reach top spots.
"Jesus is Lord" lasts 50 seconds and, from my view, isn't a great album finisher.
The song seemed to attempt a summary of the album's message but it did so underwhelmingly.
The album felt like it was finished before it should've started.
This album doesn't highlight a new era for West or even serve as a landmark for him. It's simply blindly praised by fans and Christians
"Jesus is King" seems like a bunch of random, vaguely-related songs haphazardly duct-taped together that failed to meet the expectations West set for the album.
About the Contributors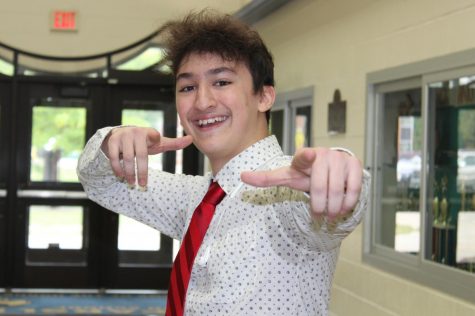 Tristan Sharma, Reporter
Class: Senior

Hobbies: Playing video games and traveling

Future Plans: In the future I plan to be either an aerospace engineer or a mechanical...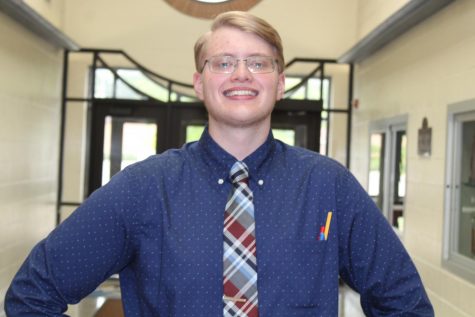 Connor Earegood, Editor in Chief
Class: Senior

Hobbies: I participate in quiz bowl, chess, robotics, Future Problem Solving, and many other "nerd sports."

Future Plans: I plan to...