Blink-182 releases 'Nine'
Blink-182 dropped its ninth studio album, "Nine," Friday, Sept. 20.
The album consists of 16 tracks and is 41 minutes long.
Singles from the album include, "Blame it on My Youth," "Generational Divide," "Happy Days," "Darkside," and "I Really Wish I Hated You."
The first single, "Blame it on My Youth," released May 8, while the most recent single, "I Really Wish I Hated You," released Sunday, Sept. 6.
Fan favorites on the album include "No Heart to Speak Of," "I Really Wish I Hated You," and "Blame it on My Youth."
Sophomore Simon Power thinks the album is superb.
"The album is like classic Blink-182," Power said. "I think it is one of their best albums so far."
Power's favorite song off the album is "Heaven."
Sophomore Jesse Spencer holds slightly different thoughts about the album.
"It was good," Spencer said, "but it sounded like they were trying to achieve something they once had."
Sophomore Colin O'Brien did not think highly of the album.
"It just felt like a watered down Blink-182 album," O'Brien said.
O'Brien feels Blink-182 is trying too hard to please consumers.
"I feel like Blink-182 isn't making their own music," O'Brien said. "It feels like they are trying to appeal to the masses and mainstream appeal. It feels very unnecessary and forced."
The album topped out at No. 3 on the Billboard 200 chart and sold more than 200,000 copies so far.
The album features a darker tone, dealing with topics such as isolation and doubt.
The album also provides commentary on healing from depression, anxiety, and a broken political system.
Along with those themes, "Nine" discusses current events such as the administration of President Donald Trump, border control policies, and the increase in mass shootings in the United States.
"Nine" received fairly positive reviews. Critics didn't hate it, but critics didn't love it either.
Many reviewers rate the album around three out of five stars.
View Comments (2)
About the Contributor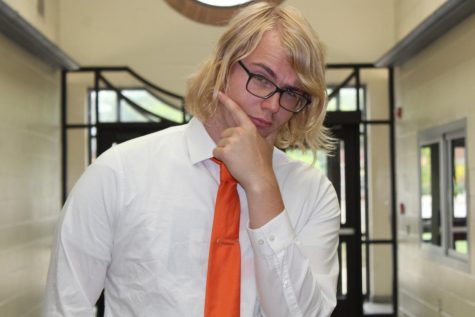 Ayden Stacey, Reporter
Class: Sophomore

Hobbies: Playing guitar, skateboarding, listening to music, and taking pictures.

Future Plans: (I plan) to be a musician or a journalist.

Favorite...