'IGOR' shows growth in Tyler, the Creator
Tyler Okonma has ruled underground rap in the 2010s.
After disbanding his rap group Odd Future, Tyler's solo work was known for obscene shock humor.
"IGOR" is Tyler's fifth studio album and the follow-up to his acclaimed album "Flower Boy."
"Flower Boy" marked a major change in Tyler's style.
Whereas Tyler was originally known for crude humor, "Flower Boy" was Tyler being straightforward and sentimental for the first time.
"IGOR," released on May 17, is the perfect follow-up.
"Earfquake," a soulful love ballad with a playful guest verse from Playboi Carti, pairs well with "I Think," a retro dance song.
"Running Out of Time" sounds like the perfect mix between modern Tyler hooks and classic Tyler bass lines.
"A Boy Is a Gun" is a ballad clearly influenced by the production of Kanye West.
The choppy soul sample was annoying and repetitive, so this track is probably my least favorite.
"What's Good" is my favorite song on the album and probably my favorite Tyler song.
It's the only pure rap song on the record, and it shakes the walls with pure vitriol.
Toward the end of the album, there were several tracks that were mediocre, like "Gone, Gone/Thank You" and "Are We Still Friends?" but they serve the concept of the album, so they have to be there.
Zach Reese, sophomore, is a fan of Tyler, but did not like "IGOR."
"I didn't enjoy it," Reese said. "But I enjoy Tyler as an artist a lot."
In my opinion, "IGOR" is Tyler's best album yet.
I give "IGOR" eight out of 10 stars.
Tyler had to walk a tightrope to follow up "Flower Boy," and not only did he walk it, he did a few cartwheels along the way just to show off.
About the Contributor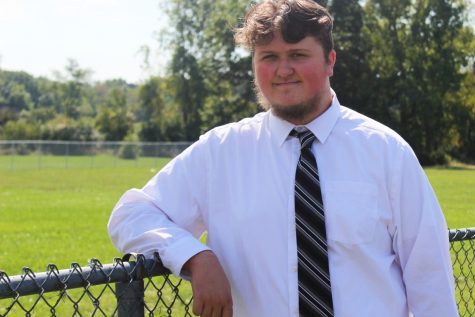 Grant Sterling, Reporter

Birthday: July 13, 2002
Hobbies/Interest: Music, film, books.
Favorite Quote: "Pictures must not be too picturesque." - Ralph Waldo Emerson
...