Seniors recognized at scholar-athlete luncheon
On Tuesday, May 14, seniors Alexis Roof, Kyle Langworthy, and Mackenzie Ramey attended the Donald B. Sark Student Scholar-Athlete of the Year Luncheon.
At the luncheon, local senior athletes were recognized for their high school careers, academics, and futures.
Langworthy and Ramey were awarded as scholar athletes of the month.
Ramey feels honored to be invited to the luncheon.
"Knowing I was a part of such an outstanding group of teens was amazing," Ramey said. "It was nice to be recognized for all the accomplishments made throughout my time at  KHS both academically and athletically."
However, Roof won the Student Scholar-Athlete of the Month back in January.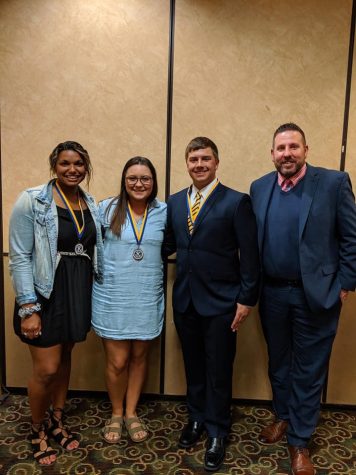 Mr. Eric Doyle, athletics director, was the keynote speaker at the event.
Doyle won the athlete of the year award in 1997.
When he won he felt that it was a great accomplishment, but now he has a better understanding of the meaning of the award.
"I have been able to attend the ceremony as a coach and as an athletics director,"Doyle said. "I have realized how special it is after looking at my name in the back of the booklet every year."
Doyle is excited to see where these three athletes take their talents into their futures.
"This is a special place with great kids who have and will accomplish great things," Doyle said. "I look forward to what these three young fine people will do in their futures."
About the Contributor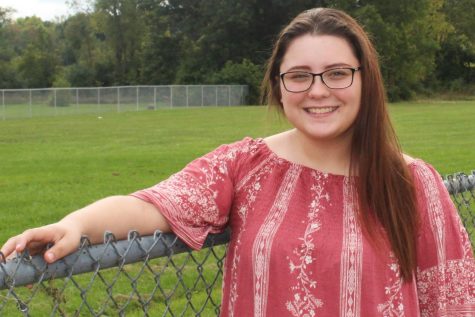 Alexis Roof, Reporter

Birthday: Aug. 30, 2001
Hobbies/Interest: I enjoy bowling, reading, hanging out with friends, and watching Netflix.
Favorite Quote: "Being...