Golf loses last two matches two strokes apiece
The golf team lost Metro League matches against Flushing on Tuesday, May 14, and Owosso on Monday, May 13.
The Hornets are now 1-5 in the Metro League.
The linksters will face Fenton at the Coyote Preserve Golf Club on Wednesday, May 15.
Flushing
Kearsley shot a 183 to Flushing's 181 at the Flint Elks Country Club.
Leading the Hornets was senior Logan Loyer with a 44.
Seniors Tyler Gronauer and Devin Smith aided the team, carding 46 apiece.
Gronauer said the team's thought process proved to be a downfall during the match.
"I think that we counted ourselves out," Gronauer said. "We went in thinking it wouldn't be close, but it turned out being a lot closer than we thought. It was just a lapse in competing. We lost sight of our goal."
Owosso
Kearsley lost to the Trojans 191-193 at the Owosso Country Club.
Loyer led the team, carding a 44.
Gronauer finished with 46 strokes, while senior Devin Smith chipped in with 52 strokes.
Coach Andy Nester said he is proud of the team, regardless of scores.
"Excellent golfers don't believe in a perfect golf swing, only in constant improvement and adaptation to the forces that are confronting you on any given day," Nester said.
Nester applauds the team for its focus but hopes to see improvement in adapting to the environment.
"I want to stress that each player shot with as much focus and knowledge as is available to them," Nester said. "(I hope to see them) accept the results and work toward improving and adapting as the round unfolds. This is tough to do when you are not playing well.
"Golf is very much a game of controlling your thoughts. Sometimes we don't do this as well as we could."
Even if the scores are not what the team expected, Nester is pleased with the team's sportsmanship.
"We are respectful while still being competitive. Kearsley golfers want to play the game the correct way. For that, I am proud of how they represent our school," Nester said.
About the Contributor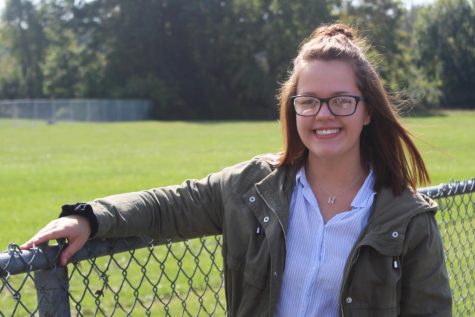 Jenna Robinson, Editor in Chief

Birthday: Oct. 26, 2000
Hobbies/Interest: Playing electric, acoustic, and bass guitar, as well as ukulele. I also enjoy drawing, reading, writing,...