Bust a move on International Dance Day
Hang on for a minute...we're trying to find some more stories you might like.
Dancing around with your friends is always fun, but do you ever wonder who came up with that dance? Or where it came from?
Monday, April 29, marks International Dance Day.
Although it has existed for 37 years, International Dance Day is not well known.
The International Dance Council came up with the day to highlight the diversity and talent of dancers from all around the world.
Dancing can be a part of a society, culture, or tradition.
One example of a traditional dance could be the chicken dance, which is well known in our society.
Not only can dancing be fun, but it also offers some health benefits.
Dancing improves your general health, builds muscle, improves balance, and even relieves stress.
Active dancers also tend to have better cardiovascular and respiratory health.
Dancing also helps build your self-confidence and creativity.
Some films that feature dancing are beloved across the world, including "Dirty Dancing," "Footloose," "Grease," "Step Up," and "Happy Feet."
Even if they aren't great at it, 94 percent of Americans enjoy dancing.
Senior Mariah Ash has been dancing for 15 years.
Ash will miss dancing when she goes to college, although she plans to try out for her college's dance team.
"I love the feeling that you can escape from the reality of life, and I get to be around other people," Ash said. "Dance helps me relieve stress because it's a distraction from all the busy things that are going on in my life."
About the Contributors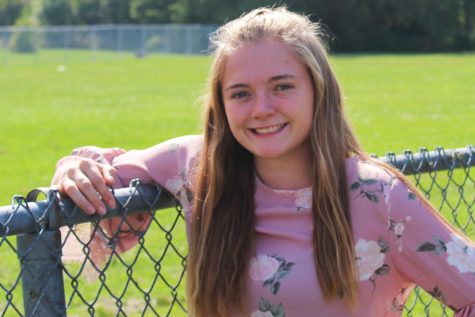 Makenzie Boillat, Reporter
Birthday: July 23, 2001

Hobbies/Interests: Cheer, going on walks, and watching Netflix.

Favorite Quote: "Nothing can dim the light that shines from within."...