'Led Zeppelin II' will turn 50
"Led Zeppelin II," an album by English rock band Led Zeppelin, turns 50 years old on Oct. 22, 2019.
Zeppelin consisted of guitarist Jimmy Page, singer Robert Plant, bassist John Paul Jones, and drummer John Bonham.
Formed from the ashes of Page's first band, The Yardbirds, Zeppelin's debut album released in January 1969.
The album quickly climbed the charts, launching the band into a hectic period of touring and recording.
Zeppelin's unique style garnered a large fan base that is still sizable.
Mr. Shane Atkinson, drafting and design teacher, is a fan of the band.
"I like how their music is deep and heavy," Atkinson said. "Plus they mix in folk, blues, and this J.R.R. Tolkien way of music. I love how their music changes tempos and this whimsical, long style of music."
Page and his bandmates began formulating ideas for their second album while on the road.
The first recordings for "Led Zeppelin II" were taken in April 1969 at Olympic Studios in Barnes, West London.
Much work went into perfecting songs.
Zeppelin's initial recording sessions focused mainly on "What Is And What Should Never Be," a drifting, melodic song that would highlight Plant's growing maturity as a lyricist.
The song "Whole Lotta Love," led by Page's stuttering guitar, would later become Zeppelin's anthem.
The band's time with Olympic Studios soon ran out and their American label, Atlantic Records, wanted more albums.
The problem was Zeppelin still had one more American tour to finish before they could have any studio time or breaks to write songs.
That didn't stop Atlantic Records from demanding more from the band.
Atlantic Records said the band should continue recording during their second American tour so they could release a second album.
Zeppelin began to test songs for their second album by performing the music on tour.
Soon enough, the album was ready for release.
"Led Zeppelin II" gave the band a true definition.
The album features some of the band's most iconic songs, including "Whole Lotta Love," "The Lemon Song," and "Ramble On."
Senior Brooke Mata likes the album but also said some songs on the album are little to be desired.
"I like the band because they have good vibes and relatable lyrics," Mata said. "But I really didn't like the song 'Whole Lotta Love' because of the bass, and I just don't like the rhythm."
About the Contributor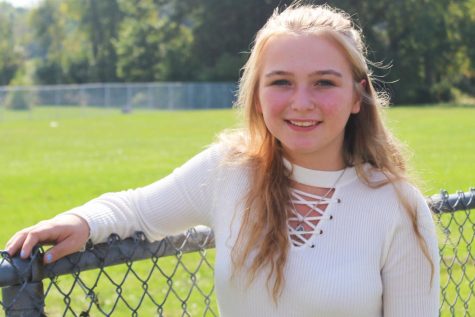 Riley Paris, Reporter

Birthday: Dec. 18, 2003
Hobbies/Interests: I enjoy reading, listening to music, and writing.
Favorite Quote: "You've gotta dance like there's...