Death Grips is a revolutionary rap group
When I hear people talk about how there are no modern musical acts pushing boundaries, I have to disagree.
Just like how punk rock came to wash away the grandiosity of stadium rock, the group Death Grips has arrived to show rap how arrogant it has become.
Death Grips is comprised of rapper MC Ride, drummer Zach Hill, and audio engineer Andy Morin.
The group has been making experimental hip-hop since 2011, and it is known for distortion, darkness, and despicability.
While Ride raps about psychotic episodes and acts of violence, the off-kilter music reflects these themes perfectly.
The group points a mirror back at modern music, exaggerating its self-indulgence until it is indefensible.
Death Grips released its first mixtape, "Exmilitary," in 2011. As a free, downloadable album, it is their most accessible.
Death Grips' major label debut was "The Money Store."
With monumental songs like "Get Got," "I've Seen Footage," "The Fever (Aye Aye)," and "System Blower," the album is one of my all-time favorites.
The group's anti-establishment attitude and do-it-yourself spirit is refreshing.
When the group leaked its album "No Love Deep Web" onto the internet without its label's permission, it made it clear that Death Grips cares about its fans and art more than money.
Another notable album is the group's latest, "Year of the Snitch," which it released a year after the band supposedly broke up.
The song "Black Paint," despite being written by a hip-hop group, is one of the best hard rock songs in years.
Kearsley alumnus and Death Grips fan Jesse Fitzgerald likes the group's detached sensibility.
"I like how its literally just, like, three dudes making the music they want with no real care about whether it sounds good or not," Fitzgerald said.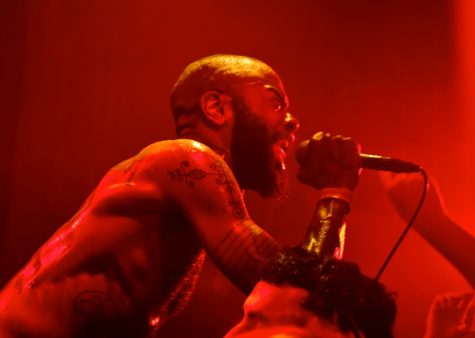 Death Grips takes hip-hop cliches and mixes them with abrasive noise rock on songs like "No Love" and "Black Quarterback."
While it may be hard to understand MC Ride's aggressive and slurred rapping style, he comes up with consistently clever and distinct rhymes.
Death Grips sounds anarchic.
As American society becomes more adjusted to higher and higher levels of darkness, Death Grips is the first band in a while to really sound dangerous.
In 1990, 2 Live Crew was put on trial for explicit material on its album "As Nasty As They Wanna Be."
2 Live Crew was almost jailed for a few swear words back then.
Because people have become desensitized, nowadays you have to do something special to shock people.
Death Grips know how to manipulate its listeners and keep them on their toes with every album being darker and more experimental than the last.
Hip-hop has not been dangerous for a long time, but Death Grips feels like a breakneck cultural force more than any other modern band.
The featured image and the second image in this piece are from flickr.
About the Contributor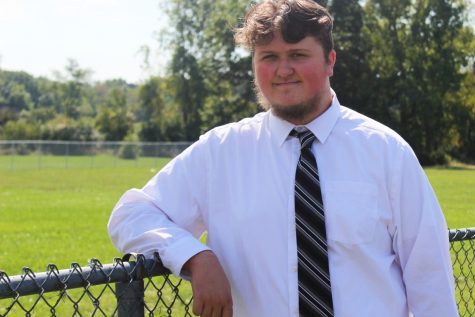 Grant Sterling, Reporter

Birthday: July 13, 2002
Hobbies/Interest: Music, film, books.
Favorite Quote: "Pictures must not be too picturesque." - Ralph Waldo Emerson
...