Pink Floyd's 'Division Bell' turns 25 this year
Hang on for a minute...we're trying to find some more stories you might like.
Since 1965, Pink Floyd has been creating iconic music in an experimental and creative way.
This band put into motion two music movements — psychedelic space-rock and blues-based progressive rock.
The band, however, is best known for it's political, social and emotional commentary in music.
"Division Bell" was the 14th studio album that was released on March 28, 1994, by the EMI Records in the United Nations.
This album was also released on April 4, 1994, by Colombia Records in the United States.
This year, the album is celebrating its 25th anniversary.
"Division Bell" lays across four different genres: rock, progressive rock, psychedelic rock, and art rock.
This album was different from Pink Floyd's normal sound since Roger Waters, co-founder, former bassist, and songwriter of Pink Floyd, left the group in 1985.
Fans seemed to enjoy this album as it became No. 1 in both the United States and the United Nations.
This album also went double platinum the year it was released.
It later went triple platinum in 1999.
It became clear that people had a craving for Pink Floyd, even without Rodger Waters.
The members that remained collaborated with many outside composers to build this album to its peak.
This album is still a great album in this generation. Also younger era teenagers and teachers love Pink Floyd and the "Division Bell" album.
Freshman Alison Gellish said she likes the band and the album.
"I do like the band, as a whole, because they have a very unique style of music compared to music now," Gellish said. "I do find the 'Division Bell' album very powerful. I thought it was blankly out there of the meaning of each song and the whole album as a whole."
Mr. Ed Councilor, social studies teacher, said that he likes both the band and the album because of its unique sound.
"I liked the album 'Division Bell' a lot," Councilor said. "It had a great sound and lyrics."

About the Writer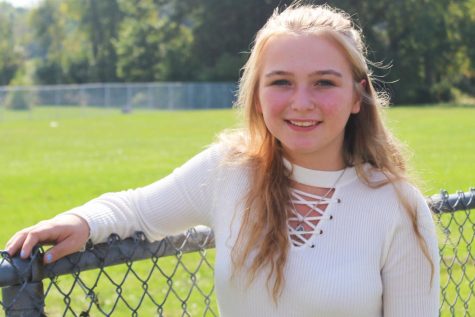 Riley Paris, Reporter

Birthday: Dec. 18, 2003
Hobbies/Interests: I enjoy reading, listening to music, and writing.
Favorite Quote: "You've gotta dance like there's...