Pop-Tarts changes the game with bite-sized option
Hang on for a minute...we're trying to find some more stories you might like.
A breakfast staple for decades, Pop-Tarts are now available in bite size.
Pop-Tarts came out in 1964 and were designed to be a fast breakfast that could be warmed with a microwave or toaster.
Pop-Tarts Bites originally came out in 1994, but the treat was discontinued in 1995.
Now, the bites are back in two classic flavors: strawberry and brown sugar cinnamon.
Pop-Tarts often experiments with new items, such as a type of cereal released in 2018 that comes in strawberry and brown sugar cinnamon flavors.
Released in December 2018, Pop-Tarts Bites caught the eye of many consumers, including students.
"
They're good — just mini Pop-Tarts."
— Nick Moyer, sophomore
Sophomore Nick Moyer said he enjoys Pop-Tarts Bites but believes there are a few things that can be improved about them.
"They're good — just mini Pop-Tarts," Moyer said. "They would be better if they had more filling and more flavors."
Kellogg's chose brown sugar cinnamon and strawberry because they are popular flavors. Brown sugar cinnamon is the most popular, while strawberry is fifth.
Junior John Brown likes the new Pop-Tarts, but he said they need more frosting.
"They're OK, but I like the regular size better," Brown said. "They need to frost the whole thing."
Senior Owen Hughes prefers Pop-Tarts Bites over regular Pop-Tarts.
"They have a weird aftertaste, but they're pretty good," Hughes said. "I honestly like the little ones better."
While Pop-Tarts Bites are new to the game, they already have a growing fan base.
Mr. Nick VanDuser, finance and business teacher, tried the breakfast item and said they are good but not his favorite.
"I think I like the regular Pop-Tarts better because I always eat the crust to the inside, and I can't do that with the bites," VanDuser said. "I think they could use more frosting."
About the Contributors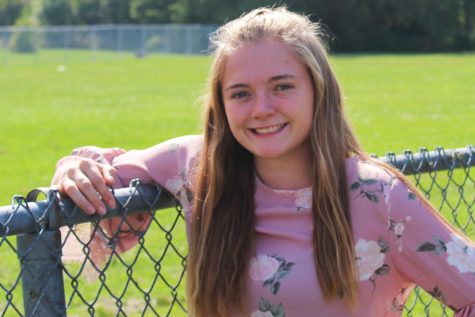 Makenzie Boillat, Reporter
Birthday: July 23, 2001

Hobbies/Interests: Cheer, going on walks, and watching Netflix.

Favorite Quote: "Nothing can dim the light that shines from within."...