Barbie's inspired children to be creative for 60 years
For many, Barbie and her friends have been a staple throughout childhood.
With long blonde hair, blue eyes, and a bright smile, Barbie has been helping make childhood memories since 1959.
Saturday, March 9, marks the 60th anniversary of the Barbie, also known as Barbie's birthday.
Barbie debuted on March 9, 1959, at the American International Toy Fair in New York. Barbie was made with love by Ruth Handler, wife of the co-founder for Mattel, Inc.
Handler came up with the idea of the Barbie doll after noticing her daughter had toys that limited her imagination to becoming a caregiver and mother; whereas, her son had toys that built dreams of becoming whatever he wanted: a fireman, president, or construction worker. His possibilities were endless.
Senior Precious Smith believes that Barbie helps to develop creativity by having children make up a world of their own.
"Barbie helps build the imagination that Barbie and all of her friends are having a good time," Smith said. "It makes you have to come up with things she says and does, whether it is good, bad, funny, or crazy."
Junior Savannah Roark agreed that Barbie helped develop her creative abilities during her childhood, especially while creating doll houses with her sister.
"My sister and I would take shoe boxes and build a house for our Barbies," Roark said. "This gave my sister and I a chance to express our imaginations and spend time with each other."
Some girls not only made up a world and life for their Barbies but also new styles for their clothing, shoes, accessories, and even hair.
Senior Claudia Moore recalls a comedic memory of her cutting her Barbie's hair while playing with the doll as a child.
"I remember playing with my dolls in my basement, and I was cutting the hair when my dad came down so I hid it," Moore said. "I was scared he'd be mad, so I buried it under a tree in my yard. Five years later, my dad found it and I denied everything."
About the Contributor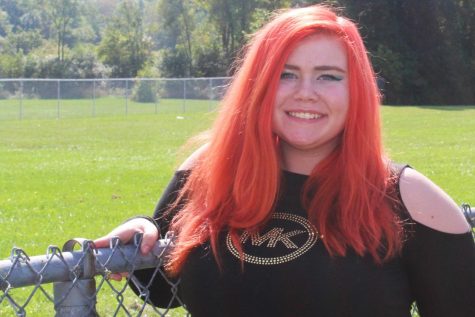 Elizabeth Ashley, Reporter
Birthday: January 3, 2001

Hobbies/Interests: Photography, writing poems, makeup, cheer, drawing, painting, and interior designing.

Favorite Quote: "I...