ASL should be taught to more students, accepted as a foreign language by colleges
Communication is something we take for granted.
Whether it be by speaking our minds, singing our favorite songs, or having a conversation with our friends, there are individuals out there who cannot communicate with others by speech.
Four hundred sixty-six million people are deaf.
American Sign Language allows the deaf to use their voice just as loudly as those who speak verbally.
However, some schools don't push ASL.
Students are offered ASL and are given foreign language credits, though they are not advised to take it.
The reason for this is due to ASL not being deemed as a foreign language at some universities.
ASL is different from other languages, as you use your hands to communicate instead of your voice.
But this does not mean ASL is any less of a language.
Because it isn't usually accepted or offered, fewer students take ASL, leading to people not knowing how to communicate with deaf people.
Is being able to communicate with 466 million people not worth accepting the language?
Senior Chiny Miles has used ASL to communicate with deaf individuals.
She met a deaf girl at a Kettering University robotics competition.
Miles was dressed as Buzz, the KHS mascot, and signed to the girl when she came up to her.
"It was honestly just like talking to another person," Miles said. "But in my heart, there's a special place for unique people."
Allowing ASL as a foreign language would encourage more students to join the classes and would help the deaf community interact with more people.
Only a few students from each grade are allowed into the ASL program at KHS. The course is offered as part of the GenNET program.
Communication is key to success, so we shouldn't discourage it.
Offering ASL to more students will allow for more people to experience the joys of communication.
It will also allow more people to experience the happiness that Miles felt when she communicated with a deaf girl.
"I could see her little face light up with such joy," Miles said. "She gave me hugs and kept waving at me and, honestly, those are the moments I live for."
About the Writer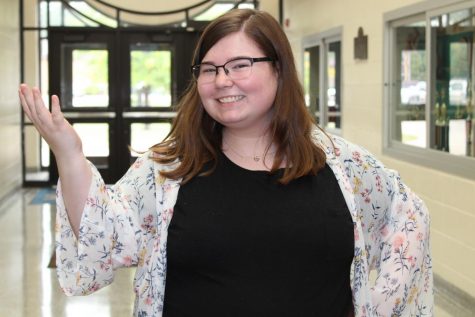 Hope Wills, Special Projects Editor
Class: Junior

Hobbies: Reading, writing, and hanging out with friends and family.

Future Plans: After high school, I plan to attend community...