Girls bowling continues undefeated season
Hang on for a minute...we're trying to find some more stories you might like.
Last week's freezing temperatures, did not cool down the girls bowling team as it kept its undefeated record.
Kearsley sits atop the Metro League at 14-0.
Flushing is in second at 12-2, after giving the Hornets a scare.
The Hornets stayed busy, competing against three league opponents and participated in the Carman-Ainsworth Singles Tournament.
Carman-Ainsworth Singles Tournament 
Kearsley took part in the tournament Sunday, Feb. 3, and junior Imari Blond represented the Hornets well, finishing fourth.
Five Hornets made the All-Tournament team: Blond led the entire tournament with 893, sophomore Megan Timm qualified second with 797, sophomore Allison Eible qualified third with 791, senior Alexis Roof finished 8th with a score of 718, and sophomore Allison Robbins qualified 10th with 705.
Flushing
The Hornets had a major comeback against the Raiders on Saturday, Feb. 2, fighting back after going down 10-0.
The final score for the match was 17-13 in favor of the Hornets.
Blond led the team with strong games of 205 and 254.
Assisting Blond was sophomore Emilea Sturk and Roof.
Sturk shot 189 an 192, while Roof rolled 178 and 189.
Brandon, Holly
The Hornets had a double match against the Blackhawks and the Bronchos on Jan. 26.
Kearsley defeated both opponents with ease, taking down both teams 30-0.
Top games against Brandon were Roof shooting 236 and 203, Robbings throwing a 204, Blond rolling 193 and 189; and Megan with games of 164 and 187.
Top scorers against the Bronchos were Blond with games of 246 and 253, Roof rolling 224 and 215, Robbins shooting a 215, Megan with 183 and 165, Sturk and Eible both scored 179, and junior Samantha Timm tallied a 177.
The team will compete again Wednesday, Feb. 6, against Clio at Grand Blanc Lanes.

About the Writer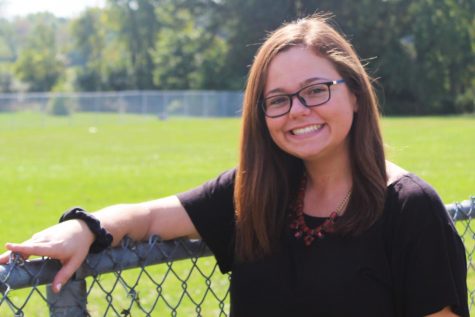 Stephanie Lane, Sports Editor
Birthday: Jan. 9, 2001

Hobbies/Interests: Student Council Vice President, NHS member, freshman mentor, and the student representative on the Board...